American Horror Story Season 9 Theme Revealed: 'AHS 1984'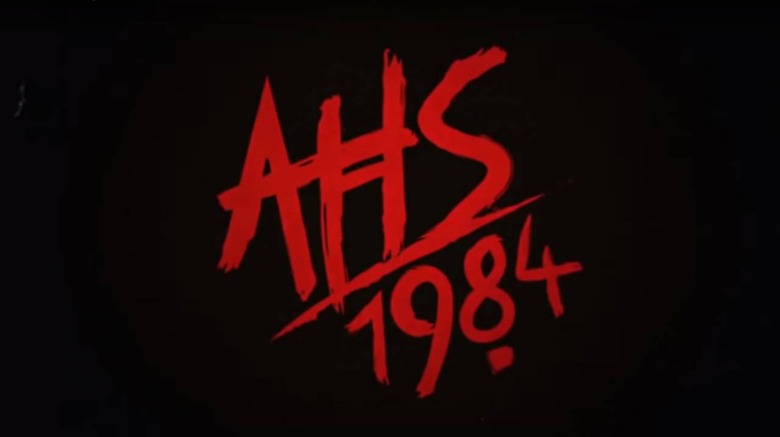 The upcoming ninth season of FX horror series American Horror Story finally has a name, though it's slightly misleading: AHS 1984. No, the upcoming season doesn't have anything to do with the George Orwell novel. Rather, we'll be seeing the creators' version of an '80s slasher movie, only in episodic television format.
The 80s have increasingly been the setting for a number of TV shows, the most notable being Netflix original hit Stranger Things. The upcoming American Horror Story season 9, which is expected to be the show's second to last season, will be the latest among modern '80s-themed slasher content.
Unfortunately, we don't have much information to go on at this time. The "AHS 1984" teaser that has been released hints at a possible camp setting, which would fit with the '80s slasher theme, though it's a stereotypical setting that some may have grown weary of.
There's the iconic murderer-wielding-butcher-knife trope, as well, but it's hard to guess how strictly the creative team may have adhered to classic slasher elements. FX says the series will premiere this fall season, and based on the landscape briefly featured in the teaser, it seems the season will also be set in autumn, likely meaning we'll get a Halloween theme.
The new series won't feature actor Evan Peters, who has been featured in all of the past eight seasons. Questions remain whether Sarah Paulson, the only other actor featured in all eight seasons, will be returning for season 9. We do know Emma Roberts will be returning to the show, however, and she will be joined by Gus Kenworthy.