AMD unveils new FirePro S10000 server graphics card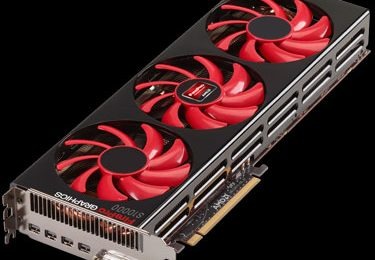 AMD has announced a new server-grade graphics card called the FirePro S10000 will. The graphics card is described as the industry's most powerful server graphics card and is designed specifically for HPC workloads in graphics intensive applications. AMD says the video card can exceed 1 Tflops of double-precision floating-point performance.
AMD also says that the video card offers 5.19 Tflop of single-precision and 1.48 Tflop of double-precision floating-point calculations. The video card uses AMD's next-generation Graphics Core Next Architecture. The powerful graphics card is aimed at use in a variety of fields including finance, oil exploration, aeronautics, automotive design and engineering, geophysics, life sciences, medicine, and defense.
The card offers dual GPUs and has high throughput and low latency transfers for quick computing of complex calculations that need high accuracy. The video card has 6GB of GDDR5 RAM and a 384-bit interface. Output options include four mini DisplayPort outputs.
The card also has one standard DVI output. Maximum resolution supported on the card's DisplayPort 1.2 port is 4096 x 2160 with standard resolution on other outputs being 2560 x 1600. The video card consumes 375 W of power and needs to slots inside a computer. The retail price on the card is $3599.