AMD Ryzen with built-in Vega graphics available now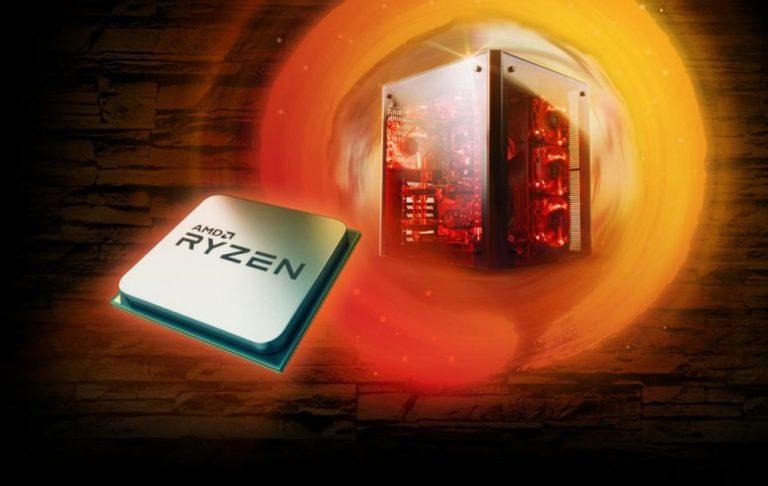 For a long while, Intel has remained practically unchallenged on desktops and especially on laptops and tablets for a couple of reasons. One of those was because Intel's processors came with integrated GPUs that deliver graphics functionality right out of the box, without having to invest in a discrete card unless absolutely necessary. Now, however, it has gotten some real competition. AMD has been trying to gnaw at Intel's share of the market on servers and desktops and now it completes the picture with its first Ryzen processors that include their very own integrated Vega GPU in a single chip.
Make no mistake, an integrated GPU will never be able to outperform a discrete one, even without factoring in gaming use cases. But it sure beats having to buy a processor and a graphics card for a basic setup, especially on mobile computers with no room for a discrete graphics chip, much less a hulking graphics card. Besides, at the rate that Intel has been improving its integrated graphics technology, basic gaming and sometimes even multimedia creation is even possible to some extent.
Naturally, AMD is touting its new Radeon Vega as a superior graphics architecture than Intel's "HD" or even Iris graphics. It may have some basis for that, considering it has had more experience in the graphics market with the Radeon technology it got when it acquired ATI a long time ago. Comparing its new Ryzen 5 2400G, which has an RX Vega 11 graphics, AMD says that it has 156% better graphics performance than a standalone Intel Core i5-8400 with Intel UHD Graphics 630. In fact, it has the same performance if you paired that Core i5-8400 with an older NVIDIA GeForce GT 1030, a combo that would cost you $288.
And there's where AMD's value proposition lies. You get that same performance at nearly half the price. The aforementioned Ryzen 5 2400G, with four Zen cores running at 3.9 GHz boosted, costs only $169. But if you're on a really tight budget, $99 will already get you a quad-core Ryzen 3 2200G with a boosted clock speed of 3.7 GHz and a Radeon Vega 8 GPU. AMD says that these processors will be giving even discrete graphics card a run for their money. How well they will run, however, is something we're about to find out soon.