AMD Ryzen Threadripper 3990X to bring 64 cores to high-end PCs in 2020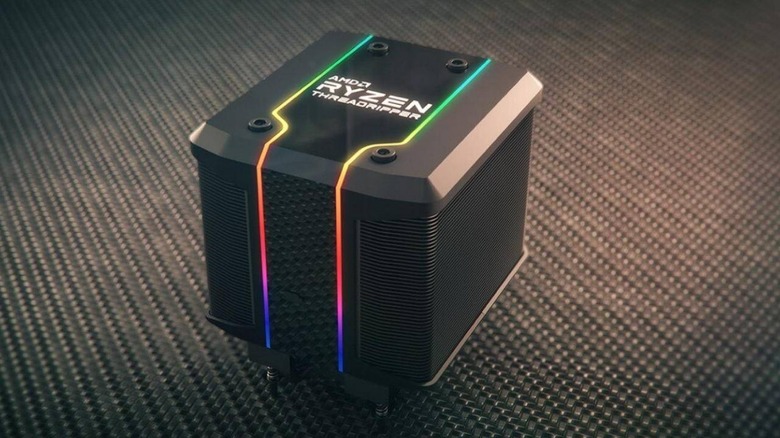 The CPU market has always been a numbers game but, until recently, the unchallenged Intel was content in keeping the number of cores low. AMD, however, is turning the tables and is turning the competition in a CPU numbers game once more, offering more cores and threads at the usual lower-than-Intel price tag. Nowhere is that emphasis on cores clearer than in AMD's Ryzen Threadripper processors and sometime next year it will bring its most ambitious 3rd gen processor yet, boasting the market's first 64-core desktop processor to topple Intel.
AMD is assaulting Intel on all fronts, from desktops to workstations. It is particularly hitting hard in the high-end desktop market, a.k.a. HEDTs, where the allure of performance per dollar is always stronger than on desktops. While AMD may have just launched its 3rd Gen Ryzen Threadripper CPUs earlier this month, its crowning glory is yet to come.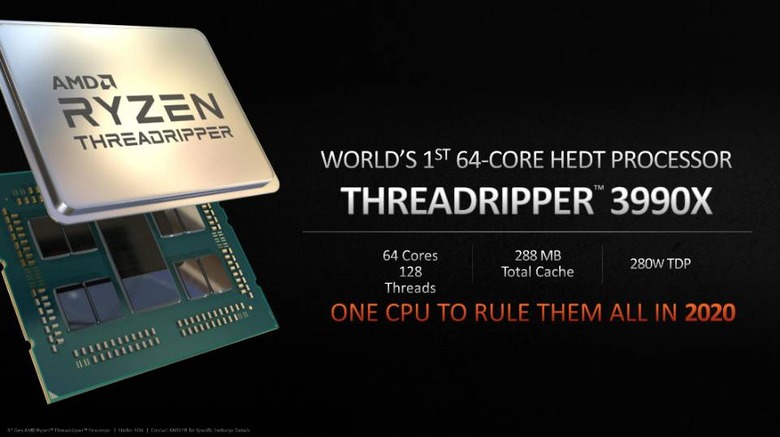 According to Videocardz' information, the Ryzen Threadripper 3990X will be launching sometimes in 2020, perhaps a bit after the planned January debut, and it will be bringing the first 64-core HEDT Processor with 128 threads. That is double than what the new Threadripper 3970X has to offer but will surprisingly not all be twice what it has.
The Threadripper 3990X is noted to have the same 280W TDP as the 32-core 3970X and even the 24-core 3960X. Judging by the difference between the 3970X and 3960X, AMD may resort to clocking down the 3990X to achieve that same TDP. It could, however, still have the same 4.5 GHz boost speed.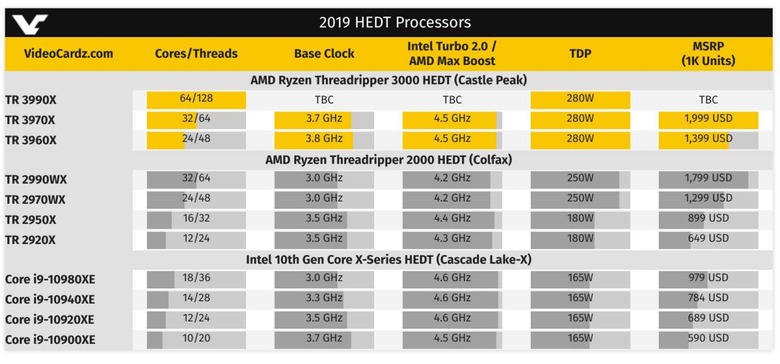 Those drool-worthy figures won't come without a price and the AMD Ryzen Threadripper 3990X is expected to start at around $3,000. That's definitely a big jump from the 3970X's $1,999 but it could still be a tempting proposition for professionals and creators.