AMD Ryzen PRO butts heads with Intel vPro in the enterprise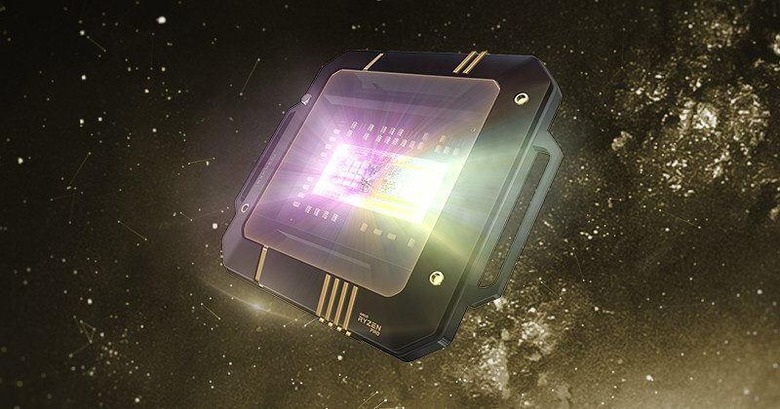 AMD is clearly out for blood. Intel's blood, of course. In the almost distant past, AMD nearly overthrew Intel from its throne with its aggressive pricing and marketing. Now it seems to have gotten that aggression back and is hitting every market where Intel has a foothold, using its new Zen platform as its weapon. From high-end gaming rigs to entry-level desktops to datacenters, AMD is now taking the battle to the enterprise, where it is taking on the Intel vPro with its similarly named Ryzen PRO.
Power that is both secure and reliable. That is the special promise that AMD is offering enterprise customers that need more than just the raw performance that Ryzen CPUs flaunt in high-end desktops. Sure, the Ryzen PRO still does flaunt such power, especially since most enterprise applications demand it.
At the very top of the line sits the AMD Ryzen 7 PRO 1700X, boasting of 8 cores and 16 threads running at a max of 3.8 GHz with Precision Boost. But if the 95 watt power draw is a bit too much for your tastes, the Ryzen 7 PRO 1700 clocks at a slightly lower 3.7 GHz max (3.0 GHz base), with only a 65-watt TDP. And at the lowest, you can grab a Ryzen 3 PRO 1200 with 4 cores, 4 threads, 3.4 GHz boost speed and 3.1 base speed, but with the exact same TDP.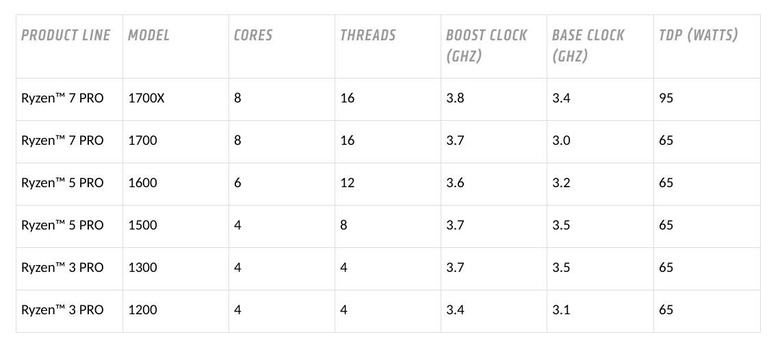 The Ryzen PRO's selling factor, however, is its security and dependability. The processors have security features built into them at the silicon level, including an AES 128-bit encryption engine. The Ryzen PRO supports firmware TPM as well as TPM 2.0 and Windows 10 Enterprise security features. AMD also promises a 36-month limited warranty and 24 months of availability for this line of processors.
The AMD Ryzen PROs are expected to appear in enterprise products in the second half of the year, while a mobile version will be coming in the first half of 2018. With this, AMD practically has pieces in all of Intel's markets, though it remains to be seen whether it will dare to make a grab for the mobile and IoT markets that Intel has so far failed to even leave a mark.
SOURCE: AMD