AMD Ryzen 4000 mobile CPUs revealed to take on Intel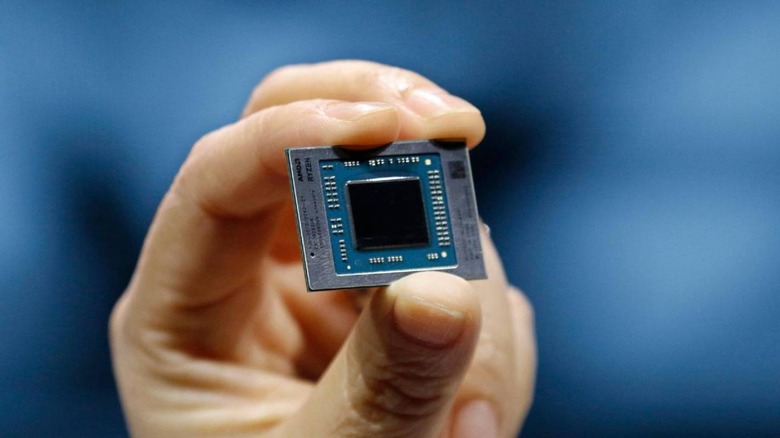 During its event this afternoon, AMD introduced its new Ryzen 4000 mobile processors, a model that will be found in dozens of laptop models slated for launch this year. The company showed off its new hardware today with a direct jab at competitor Intel, claiming its Ryzen 7 4800U processor offers better single- and multi-thread performance compared to Intel's Core i7-1065G7 alternative.
AMD has already seen success with its Ryzen 3000 CPUs for desktops, something it aims to repeat with its Ryzen 4000 series mobile processors for laptops. This is the first 7nm laptop processor available on the market, according to the company, which boasted during its event today that the new model is 'the best laptop processor ever built.'
AMD anticipates the launch of more than 100 laptops this year offering its Ryzen 4000 hardware, the first being Lenovo's newly announced Yoga Slim model. During the conference, AMD likewise revealed that its 7nm architecture is now in use in more than 20 products; the tech was first revealed back during CES 2019.
The new Ryzen 4000 series processors join AMD's other announcements today, including its unveiling of AMD SmartShift, a technology that unifies Radeon graphics and Ryzen processors to boost performance on the next generation of ultra-portable PCs.
The SmartShift technology works to automatically speed up the tasks currently being performed and improve graphics performance while gaming. This system will only be available on systems configured with an AMD Radeon RX GPU and an AMD Ryzen CPU. As well, the company has announced the upcoming launch of the Dell G5 SE, which will feature its Ryzen 4000 series hardware.