AMD Radeon RX 500 Series: AAA and VR gaming on a budget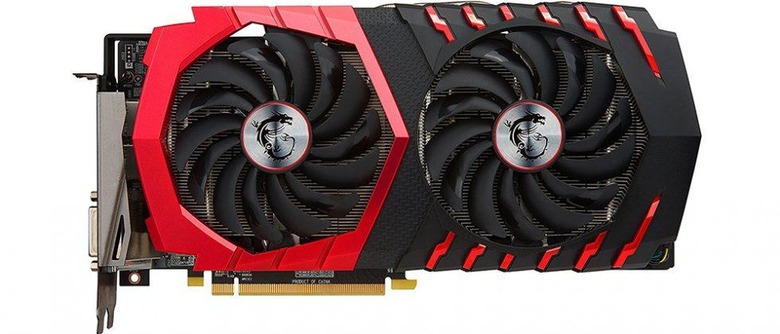 AMD has announced the launch of its new Radeon RX 500 Series, a lineup of graphic cards that, at the highest end, offer buyers AAA and VR gaming at a budget-friendly price. The series is comprised of four graphics cards, the RX550, 560, 570, and 580. According to AMD, the new Radeon RX 500 Series is suitable for '9 out of 10 PC gamers today who are hindered by outdated technology.'
Those who go for the highest of the four models, the RX 580, will be able to play AAA and VR games, according to AMD; the card supports resolutions up to 1440p. The company says this card gives buyers up to 57-percent better performance versus its R9 380X model. The Radeon RX 580 comes in two flavors, one with 4GB GDDR5 for $199 USD and another with 8GB for $229 USD.
The 'lesser' RX 570 4GB GDDR5 model offers up to 1080p resolution gaming and about 2.3x improved performance versus the maker's R9 370 card. This model is priced at $169 USD. Also capable of 1080p gaming is the RX 560 2GB GDDR5 card with up to 57-percent better performance over the R7 360. This model is priced at $99 USD.
The Radeon RX 550 model, finally, is described as 'the doorway to PC gaming,' offering 2G GDDR5 memory and performance up to 1.7 times better than the R7 250 model. This model is capable of 4K video, HEVC content, and supports HDMI 4K60, as well as the Radeon FreeSync 2 tech and HDR. This model is the cheapest of the bunch at $79 USD.
SOURCE: AMD