AMD Radeon HD 7850 and HD 7870 GHz edition launch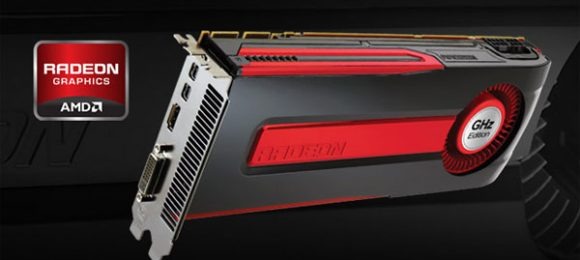 AMD has launched two new video cards today in the HD 7800 series. The new video cards include the Radeon HD 7870 GHz edition and the Radeon HD 7850. Both of the new video cards use AMD's Graphics Core Next Architecture for high performance and both support PCI Express 3.0 along with AMD ZeroCore Power technology.
The 7870 GHz edition has 2 GB of GDDR5 memory as does the 7850. Both of these video cards will be offered globally from major AMD board partners including Asus, Diamond, Gigabyte, MSI, XFX and more. The video cards will start at $249 for some models. The 7870 has a 1 GHz clock speed and both cards support HD3D technology from AMD.
Both of the GPUs are based on 28nm designs and support CrossFire technology. CrossFire allows gamers to use dual video cards in one machine for additional performance. The new cards also support QuadFire allowing four video cards to work together for ultimate performance. These new video cards sound like solid midrange offerings.
"Engineered for supremacy, designed for efficiency and packed with incredible features, the AMD Radeon HD 7800 series offers more than the just world's most advanced graphics: it offers the incredible performance every gamer deserves," said Matt Skynner corporate vice president and general manager, GPU Division, AMD. "AMD continues to lead the industry in desktop graphics innovation with unrivalled computing and unequalled technologies like our game-changing GCN Architecture."