AMD expands Ryzen and EPYC with new embedded processors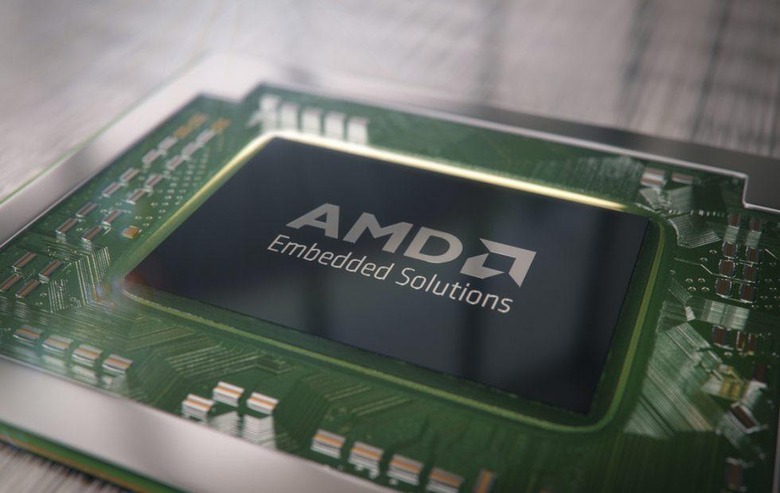 AMD has been doing pretty well with PC hardware meant for consumers, but today, the company is turning its attention to enterprise. AMD has announced new embedded processors featuring both Ryzen and EPYC branding. It has also announced a number of product and manufacturing partners who have signed on to use these processors, which could be good news for its ongoing efforts in the embedded space.
There are two new families being announced today: the EPYC Embedded 3000 processor and the Ryzen Embedded V1000 processor. The EPYC family will leverage AMD's Zen architecture and target markets like "networking, storage and edge computing devices." Meanwhile, AMD says that it will Ryzen Embedded V1000 will merge Zen CPUs and Vega GPUs and target "medical imaging, industrial systems, digital gaming and thin clients."
From that description, it should be clear that AMD is betting on these new processors – Ryzen V1000 specifically – gaining a foothold in the embedded space by offering more graphics power than the competition. With Intel's own processors offering only Intel HD graphics, Ryzen V1000 should offer a jump in graphics power without needing to use discrete GPUs – a potentially big advantage for those relying on embedded systems.
Security is also a focus with these new releases. AMD says that EPYC and Ryzen embedded processors will "protect data at the hardware level" by implementing features such as hardware-validated booting. They'll also encrypt both physical memory and virtual machine memory, which should in turn help keep out unauthorized access that attempts to snoop on the contents of that memory.
While embedded processors may not be super exciting from a consumer standpoint, the embedded systems market is still pretty huge. This looks a solid attempt from AMD to take a slice of that pie for itself, and it puts even more pressure on Intel to innovate rather than simply iterate. At the very least, it's another segment of the market where the two will butt heads, and we'll see if AMD's new processors are enough to give it an edge over Intel in time.