AMD Epyc datacenter processors unveiled: the start of 'a new era'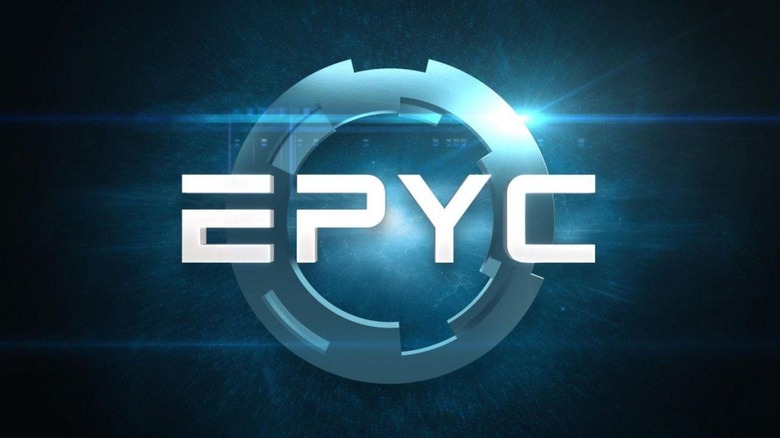 AMD has introduced its new AMD Epic 7000 series of datacenter processors, saying they come with up to 32 high-performance Zen cores alongside a bunch of other notable features and bragging points, not the least of which is setting multiple new performance records. The new lineup features AMD Epyc processors ranging from the 8-core / 16-thread 7251 to the 32-core / 64-thread 7601.
AMD announced the new Epyc processors this evening, saying that they offer industry-leading memory bandwidth, with each Epyc device boasting 8 channels of memory. There's dedicated security hardware, what AMD calls an 'unprecedented support' for high-speed integrated I/O with 180 lanes of PCIe 3, as well as energy-efficient and high-performance computing thanks to a 'highly-optimized' cache structure.
Talking about the newly unveiled processors is AMD President and CEO Lisa Su, saying:
With our EPYC family of processors, AMD is delivering industry-leading performance on critical enterprise, cloud, and machine intelligence workloads. EPYC processors offer uncompromising performance for single-socket systems while scaling dual-socket server performance to new heights, outperforming the competition at every price point. We are proud to bring choice and innovation back to the datacenter with the strong support of our global ecosystem partners.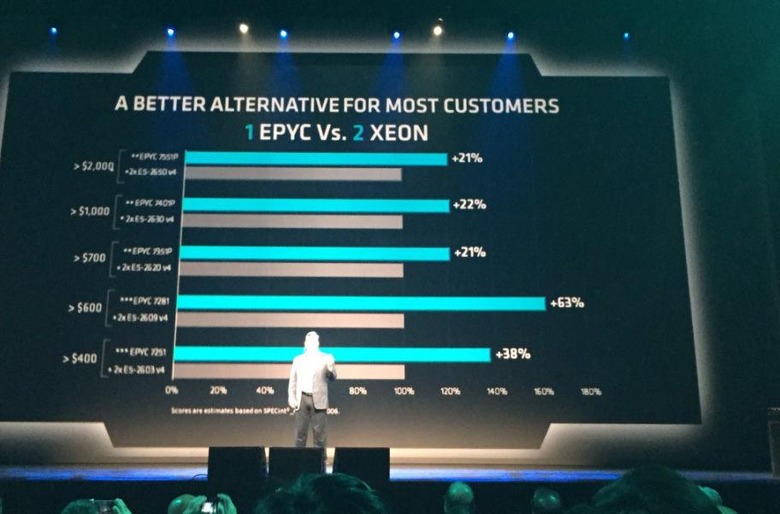 The new AMD Epyc lineup is composed of the following models:
EPYC 7601: 2.2 GHz – 3.2 GHz (180W)​​
​EPYC 7551P: 2.0 GHz – ​3.0 GHz (180W)
​EPYC 7501: ​2.0 GHz – ​3.0 GHz (155/170W)
​EPYC 7451: ​2.3 GHz – ​3.2 GHz (​180W)
​EPYC 7401P: ​2.0 GHz- ​3.0 GHz (155/170W)
​EPYC 7351P: ​2.4 GHz – ​2.9 GHz (155/170W)
​EPYC 7301: 2.2 GHz – 2.7 GHz (155/170W)
​EPYC 7281: 2.1 GHz – ​2.7 GHz (​155/170W)
​EPYC 7251: 2.1 GHz – ​2.9 GHz (120W)
Speaking of those aforementioned performance records, AMD boasts that a system based on its Epyc 7601 achieved a SPECint_rate2006 score of 2360, the highest any two-socket system has scored. As well, and concerning one-socket systems, AMD says a system based on its 7601 got a score of 1200, which beat out all other 'mainstream one-socket x86-based' systems.