AMD aims to reignite processor war with Zen CPU preview in December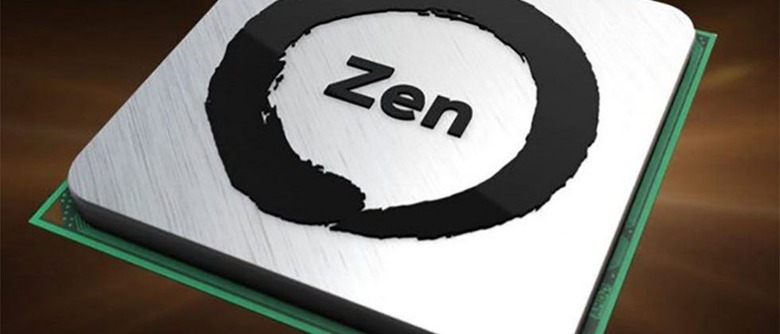 If you have been in the PC gaming or overclocking scene for long enough, you might recall a time many years ago when there was quite the war for performance dominance between Intel and AMD. There came a time where Intel dominated and AMD basically ceded the performance crown to Intel and focused on being less expensive than the Intel offerings. Rumors continue to insist that AMD is looking to stoke the fires of a performance war with Intel via the new AMD Zen processor. AMD plans to offer a preview of the Zen processor at 1 p.m. PST on December 13.
We won't know exactly what AMD's Zen will be packing until that event, the chipmaker has been less than forthcoming on the chip since it offered up a preview in the past pitting an 8-core Zen against an Intel Broadwell-E packing eight-cores. That preview showed the Zen able to match the Intel chip. The coming preview will be live streamed and anyone can sign up for it.
AMD sent out a public invite to the preview stating, "Watch New Horizon, hosted by Geoff Keighley, for an exclusive advance preview of our new 'Zen' CPU ahead of its 2017 Q1 launch. See eSports & Evil Geniuses legend PPD put 'Zen' through its paces. There'll be appearances from special guests and giveaways. This is the first time the public will be able to try it themselves and see its capabilities. If you're serious about gaming, this is an event you do not want to miss."
All we really have aside from the previous preview of the chip is rumors. Those rumors point to four ZEN chips launching next year in the "Summit Ridge" family. Chips are tipped to include a pair of high-end 8-core offerings with Simultaneous Multi-Threading, an SR5 with 6-cores, and a SR3 with 4-cores. The big news with these rumors are that the Zen family is tipped for very aggressive pricing with the top of the line octa-core unit at $500, the slower oct-core at $350, the 6-core at $250, and the low-end quad-core at $150. With competition in performance and lower prices AMD could push Intel to cut the insane CPU prices we have seen like the Core i7-6950X selling for $1,723.
SOURCE: PCWorld