Amazon's Samuel L. Jackson Alexa voice arrives: Here's how to use it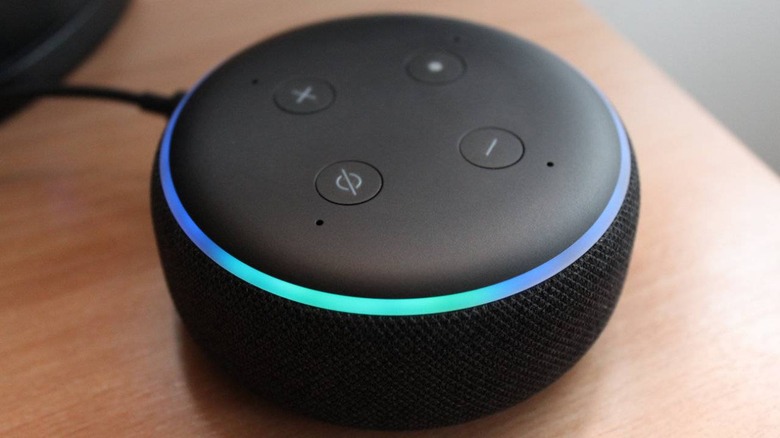 We may receive a commission on purchases made from links.
As previously promised, Amazon has released its first celebrity voice for Alexa Voice Service. Starting today, Alexa users can get the Samuel L. Jackson skill for a minuscule $0.99, enabling them to ask the personal assistant questions and get responses from Jackson himself. The launch of celebrity voices on the platform was first announced by Amazon in September.
If you've ever used the Waze celebrity and character voices, you're likely already familiar with what to expect. In the case of Amazon's Samuel L. Jackson voice, it probably doesn't work exactly how you'd expect: you can't just replace Alexa's default voice with the actor's voice and continue using the smart speaker or app like usual.
The Samuel L. Jackson skill works by having the user ask Alexa to ask the actor various things; the smart speaker will then provide Jackson's response in his own voice. Examples of supported questions include things like how he got certain roles in movies, the secret to success, family music and hobbies, how he spends his pastime, and more. As well, the assistant can have Jackson tell you a joke, sing Jingle Bells, and roast the user.
The skill works like any other skill — you must pay for it since it isn't free (but it's only $0.99), then enable it. This can be done within the Alexa app or from the Amazon website here. Users who purchase the skill can find the long list of supported voice commands and requests here.
Alternatively, you can summon Alexa and then say, 'Alexa, introduce me to Samuel L. Jackson.' Users are given the option of allowing the celebrity voice to include explicit language, something Jackson is known for; it's possible to change this setting at a later time using the Alexa app. This voice won't work with lists, reminders, Shopping, or other Skills.