Amazon's PS4 Pro Cyber Monday bundle is here, if you're quick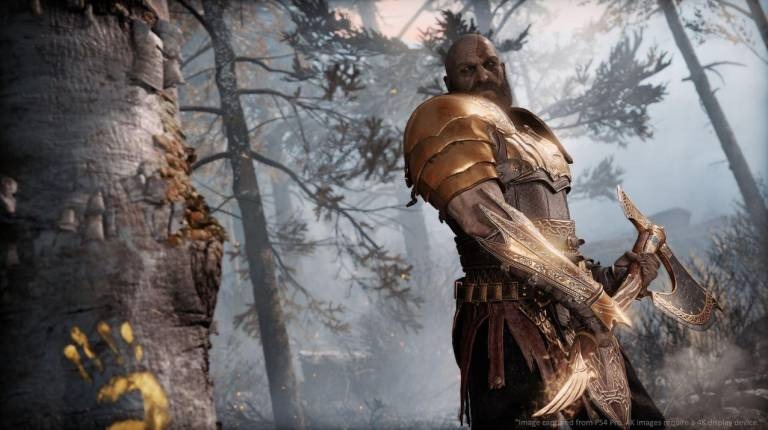 We may receive a commission on purchases made from links.
There's no lack of deals available on Cyber Monday, but if you're in the market for a PlayStation 4 Pro, Amazon has a really solid bundle on offer. The bundle packs a PlayStation 4 Pro together with copies of God of War, Horizon: Zero Dawn, and Marvel's Spider-Man, three of the strongest PlayStation exclusives we've seen this generation. At $299.99, the bundle is priced really well, but you'll need to be quick if you want to buy one.
That's because this PS4 Pro bundle is a lightning deal, which means that it'll only be live for the next few hours at the most. According to Amazon's own countdown timer, the deal is set to end in a little under five hours from the time of this writing. It will likely sell out before that anyway, as Amazon says the bundle is currently 62% claimed.
Still, for the money, you're getting basically everything you need to dive into the current generation. The PlayStation 4 Pro usually costs $399.99 on its own, so you're essentially getting a discount on the console and the three games for free with this bundle. When it comes to free games, you could do a whole lot worse than God of War, Spider-Man, and Horizon Zero-Dawn.
In fact, we ranked all three games among the best of their respective release years, featuring Horizon: Zero Dawn in 2017 and both God of War and Spider-Man in 2018. God of War was my personal favorite game of the year in 2018, and when it was going up against titles like the aforementioned Spider-Man and Super Smash Bros. Ultimate, that was no easy crown to claim.
If you want to pick up this bundle, you can find it over at Amazon, but be quick about it. This deal will probably only last for a couple more hours before it's sold out entirely, and we probably won't see another bundle like this until this time next year.