Amazon's Hugh Hefner docuseries premieres in 2017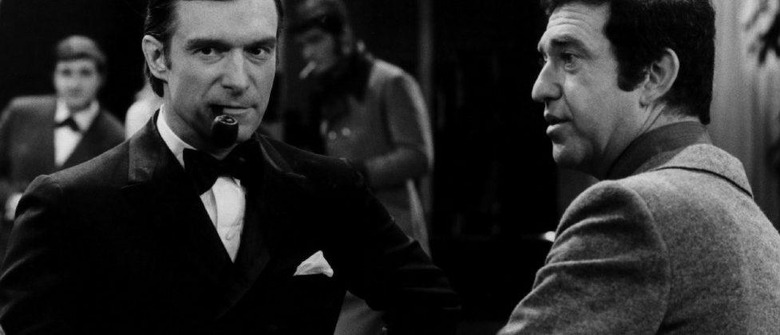 Amazon has decided to launch a new original series: "American Playboy: The Hugh Hefner Story." The company describes its latest original show as a "docuseries," saying it draws from more than 17,000 hours of video footage and more than 2600 scrapbooks as the basis for its show. The docuseries will include reenactments and some archival footage, as well as interviews relevant to the show, to tell Hefner's story. The show's first season will span 13 episodes, and will be available in five different regions starting next year.
Episodic documentary series have found renewed popularity again thanks to Netflix's "Making a Murderer," and so it's not terribly surprising that Amazon has decided to make another one. This time around, viewers will get a look at Hefner's life and his impact on culture over time, starting in post-war America and leading up through Playboy's launch and beyond.
Amazon says the level of access its docuseries is based on is 'unprecedented,' and that some of its footage has never been seen before. "American Playboy will be the Hugh Hefner story in his own words," the company explains, saying that Hefner himself has had heavy involvement in the show's production and development.
Talking about the show, Hefner said:
It has been a long road in finding the right partners to tell the full story of Playboy as it has unfolded over these past 63 years, and I believe we have found them in the collaborative team of Stephen David Entertainment and Amazon. I'm pleased that this docuseries will shed light on what has been an incredible journey and the voice Playboy has had in the discussion of our ever-changing culture. Just as importantly, my hope is that it will inspire others to pursue their dreams.
The show will premiere next year on Prime Video in the US and UK, Austria, Germany, and Japan.
SOURCE: Amazon