Amazon's big box is back; part of 'new program'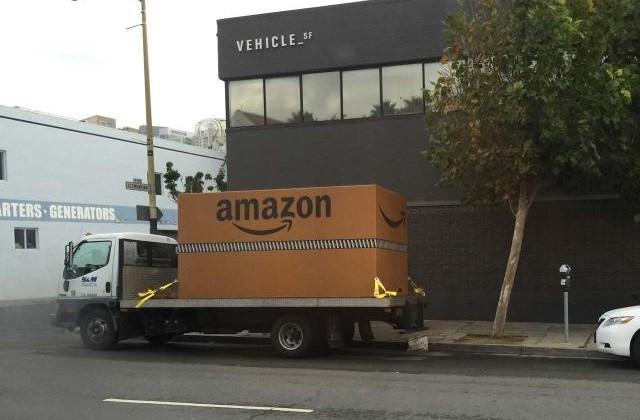 Amazon's box is back. Earlier this year, the company had a big Amazon box that turned out to be nothing more than a promotional deal with Nissan, but sent us into a fit trying to figure out what Amazon was up to. A Re/Code editor has spotted a similar box in San Francisco this morning, part of a "new program" Amazon will begin promoting next week. Five of these boxes are said to be around the US, likely in big cities, but what could they be?
Speaking further about the content of the boxes, the Amazon rep said "We're excited to be making 15 special deliveries next week as part of the holiday season".
Fifteen deliveries. Five boxes. What's going on, here?! Amazon says it's not a promotional thing this time around, but an entirely new program.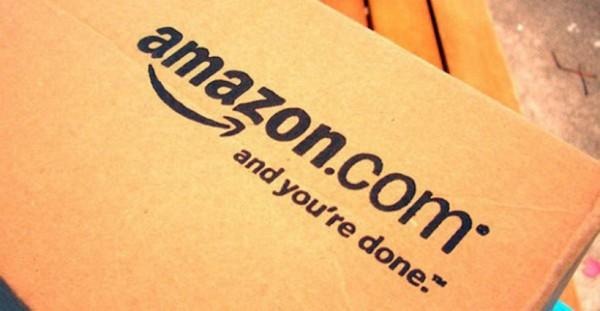 Given the size of the boxes, and the "special deliveries" talk, we're inclined to believe they're cars, meant for some sort of same-day delivery service from Amazon. It's likely not drones, which we know Amazon is working on, because the FAA is still frowning on drone product delivery.
The box, which is still on the back of a truck bed, was spotted outside of Vehicle SF, a "design-centric creative agency that specializes in developing integrated branding, print, web, broadcast and retail programs for image-driven lifestyle brands, corporate clients and cultural organizations".
Amazon is currently not listed as a client of Vehicle SF, but we don't consider it a coincidence a mystery project is sitting outside of a very forward thinking and edgy marketing agency.
A new program. Fifteen "special" deliveries. Five boxes. Five cities. Okay, Amazon, you've got our attention.
Source: Re/Code