AmazonFresh grocery delivery service tipped for San Francisco launch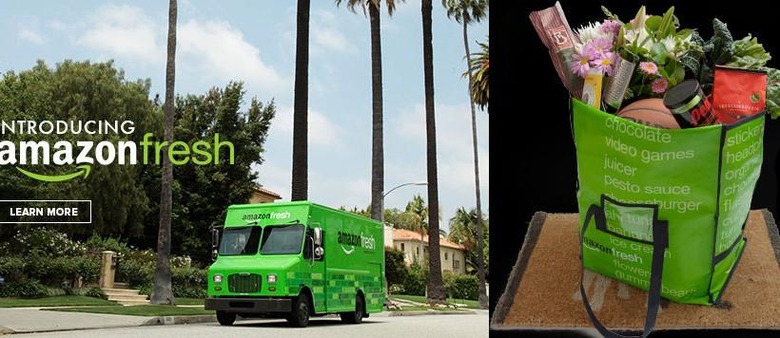 Amazon has been operating its online grocery delivery service in some areas for a while. Reports have surfaced that indicate Amazon may be ready to launch that grocery delivery service in another area. There have been reported sightings of AmazonFresh delivery trucks in the San Francisco area recently and other details flying around suggesting the launch.
One source cited by AllThingsD claims that the official announcement of AmazonFresh launch will be made on December 10, which is next Tuesday for San Francisco. If the announcement happens on that day, it would be exactly six month since the service launched in LA.
AmazonFresh first launched in Seattle. Amazon has made no official comments on the deal at this time. We already know most of what the AmazonFresh service allows for shoppers. Users of the service can go online and order a number of groceries and have them delivered the same day or the next day.
Items include fresh milk, produce, and dry goods. In LA, the delivery service is offered under the PrimeFresh banner costing $299 per year combining Amazon Prime with AmazonFresh access. Amazon CEO Jeff Bezos previously said Amazon didn't need to make money on the grocery service, just not lose money.
SOURCE: AllThingsD