Amazon to offer special deals from its Treasure Truck in Seattle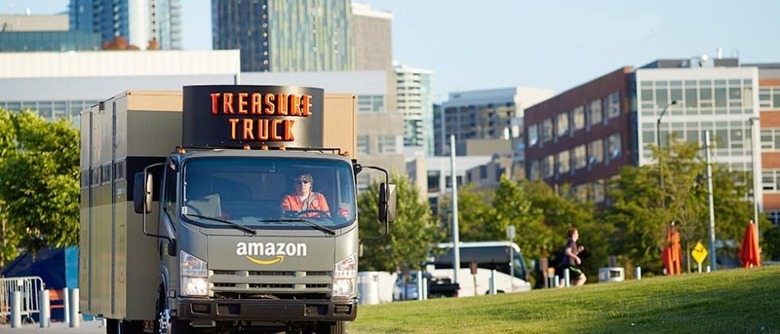 We may receive a commission on purchases made from links.
Amazon has changed the way we shop, turning just about everything that was retail-based to being available online. Now they're doing an about-face and making a move into selling things physically, but with a twist: it's from a real, moving truck. Ok, so maybe this isn't a revamp of how they'll do business, but it is a special event/promotion taking place in the company's hometown of Seattle. Called the Amazon Treasure Truck, the vehicle will drive around the city offering a special, limited-quantity item at a crazy discount.
Amazon has revealed the first item is an inflatable paddleboard that normally sells on the website for $469, but will be available from the Treasure Truck for only $99. The truck is described as offering "one amazing item you won't want to miss," including "consumer products, hard-to-find and exclusive gourmet foods, items from local producers with a unique story" and more.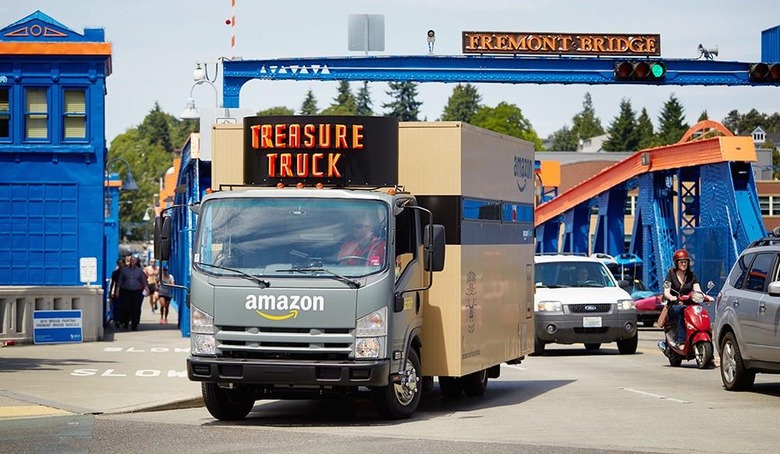 The truck won't be driving around Seattle 24/7, but it will be out in the neighborhoods for several days a week, starting this Saturday at 7:00 AM. Local shoppers can find out what is being offered through the Amazon mobile app, just by clicking on "Treasure Truck" from the menu.
Interestingly, the truck will also act a bit like a delivery service. Customers can buy the item from within the app, then choose a time and pre-determined pickup location to meet the vehicle. People are also welcome to walk up, find out the day's item, and buy it right there should they see the truck.
Amazon hasn't said how long it will be using the Treasure Truck system, or if it will come to other cities. It seems most likely to be a general promotion, getting shoppers to open the mobile app more often, possibly focusing on summer-themed items when people are going on vacations and cooking outside, etc. This is further evidenced with Amazon saying future items will include two porterhouse 24-oz steaks for $20, and a Firmstrong Beach Cruiser bicycle for $99.
SOURCE Amazon