Amazon Reveals 1/18th Scale AWS DeepRacer Autonomous Car For Devs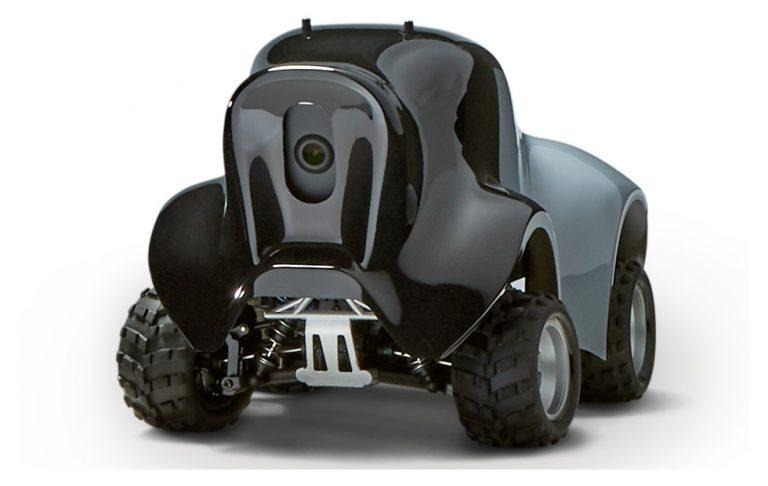 Amazon has revealed its new AWS DeepRacer vehicle, a 1/18th scale race car targeted at developers. The model is designed to help devs get started with reinforcement learning (RL), an advanced machine learning technique that can learn "very complex behaviors" in the absence of labeled training data, according to Amazon. With this car, developers can literally go hands-on with the technology.
The AWS DeepRacer car features a high-definition camera, on-board computer, large monster truck tires, all-wheel drive capabilities, and a futuristic design. Amazon describes the device as a fully autonomous race car, one that developers can use to experiment on their own.
Amazon provides a cloud-based 3D racing simulator to go alongside the car, as well as a virtual car and tracks within that simulator. Trained models can be deployed to the DeepRacer for racing friends or taking part in Amazon's global AWS DeepRacer League. The League is the first of its kind and is open to everyone, says Amazon, which is offering "prizes and glory" as part of it.
The car's camera is used to view the track, and a reinforcement model is used to control the vehicle's steering and throttle. The car is powered by an Intel Atom processor; it features 4GB of RAM and 32GB of storage, 802.11ac WiFi, a 1/18th scale AWD monster truck chassis, an 1100mAh li-polymer drive battery and 13600mAh compute battery, a total of six USB ports, and one HDMI port.
The AWS DeepRacer League will be open to anyone and will take place at re:Invent 2019; participants will compete for the AWS DeepRacer Cup. The League itself will launch early next year, and in it developers will earn race points during timed trials at live and online events. More details on the League can be found here.
The vehicle costs $399 USD and can be pre-ordered now.