Amazon quietly buys Yap to build Siri competitor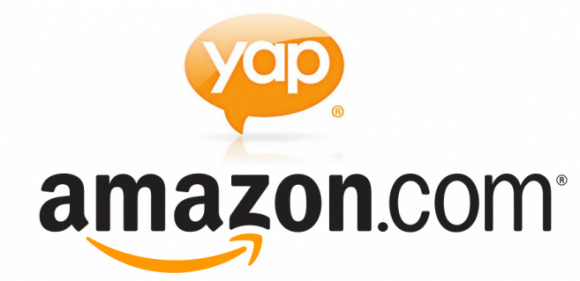 Amazon may have quietly snapped up a voice-to-text and speech recognition software company called Yap that could help it keep pace with Apple's Siri intelligent voice-controlled assistant feature. Although the purchase was made back in September, neither Amazon nor Yap have made any announcements.
The purchase was revealed in an SEC filing that surfaced today. Although the filing doesn't name Amazon directly, it shows that Yap had merged with a company called "Dion Acquisition Sub" that also happens to be headquartered in Amazon's Seattle building.
Yap seemed to have been doing quite well with its voicemail-to-text service and owned a good chunk of speech-recognition intellectual property that has been in development since 2006, further fueled by a $6.5 million Series A round of R&D funding in 2008.
Amazon will be launching its Kindle Fire tablet this month and although it's not considered to be in direct competition with Apple's iPad, it is expected to reach more consumers than any Android-based tablet has so far. Plus, the company has already emulated Apple with its own app store, mp3 download store, and cloud storage and streaming, so having its own Siri counterpart sometime soon won't be too surprising either.
[via TechCrunch]