Amazon pulls 5,000 Kindle books after distributor fails to pay more money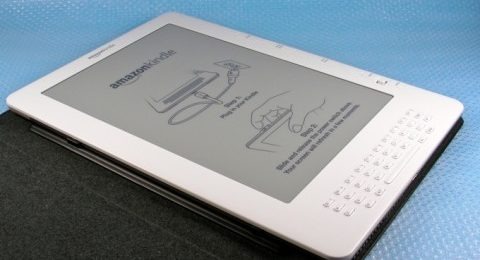 One of the largest distributors in the market of small and independent publishers, IPG said it did not buckle under pressure from Amazon to pay more money from its e-book sales. And as a result, the online retail giant has disabled the electronic versions of all IPG titles, which is somewhere in the range of five thousand. IPG's contract with Amazon had just come up for renewal and, according to IPG, Amazon asked for new terms that would have given it a bigger cut of IPG's sales.
Since IPG represents a lot of publishers that don't otherwise have a very strong marketing arm, e-books are a very large component of the company's business. IPG president Mark Suchomel was quoted by PaidContent.org as saying, "We're offering [Amazon the same terms] we offered last week, and somehow they think it's not quite good enough." He said Amazon threatened to cut off all Kindle access to its titles if it didn't accept the new terms, and that's exactly what happened.
This move only applies to the digital versions of IPG's books; its print library remains available for purchase on Amazon.com. Suchomel said that when it discussed the Amazon threat with its publishing clients, "Every one of them has said no, we can't just keep giving more and more margin away." While Amazon gets a lot of attention for its Kindle success, sometimes the question of 'at what cost?' needs to come into the picture. It's becoming as contentious as the contracts between cable/satellite providers and TV networks, which constantly broker new deals every time a new contract expiration comes up.
[via PaidContent]