Amazon Prime Video to get a separate monthly subscription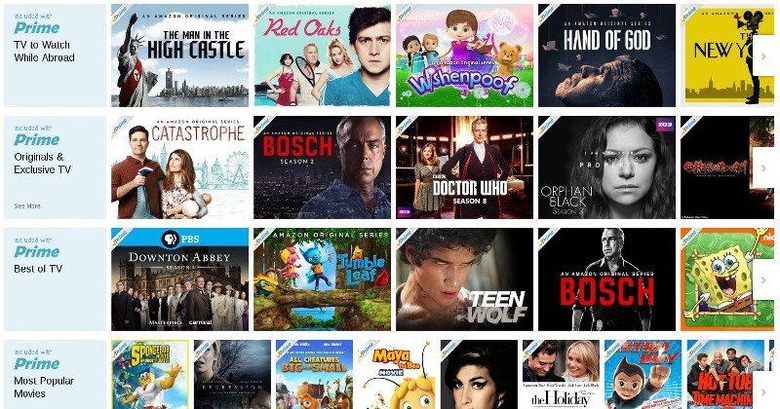 Amazon just made a move that has been both predicted long ago yet unexpected in its arrival. It will soon be offering a separate subscription tier for its TV and video collection that does away with annual contracts in favor of monthly piecemeal payments. Yes, Amazon Prime Video is finally going with a monthly tier. Although analysts have long seen it coming, no one was really able to predict when it would arrive. The timing, however, practically pits Amazon against the video streaming giant known as Netflix.
Netflix has just announced a price hike that would make its subscribers pay $9.99 a month starting May, instead of the old $7.99. It isn't surprising, then, that everyone would see a monthly Amazon Prime Video offer as a direct challenge to Netflix's dominance in the market. Especially when Amazon will be offering the service a dollar less at $8.99.
If you're an old Amazon Prime subscriber, you might scratch your head at the math. Prime currently has a $99 annual membership fee. A standalone Prime Video subscription would then cost more per annum, at $107.88. The appeal of the monthly subscription, Amazon believes, will be the idea of not being tied in for a whole year to the service. In fact, Amazon is also planning to offer Prime itself on a monthly basis for $10.99. It previously did that for a limited number of subscribers but will now open it up to all US customers.
Amazon's move is a not so subtle attempt to make a grab for Netflix's share of the TV and movie streaming market. The two have been toe to toe in that market for years now, but Amazon has recently been ramping up the competition with more purchases and deals for exclusive content. It has just recently signed famed director Woody Allen for a new TV series.
As for the timing, Amazon perhaps can't but make a move now. The video streaming market is getting quite crowded. Although Netflix and Amazon together make up the lion's share, other contenders with equally big names have been sprouting mushrooms over the past years. Traditional networks and service providers have seen the signs and have started to appeal to cord-cutters rather than lose them in the Internet shuffle. With the competition starting to ramp up, Amazon has no choice but to play by the market rules, which usually involves more palatable monthly fees than annual ones.
SOURCE: Wall Street Journal