Amazon Prime Now starts restaurant deliveries in San Francisco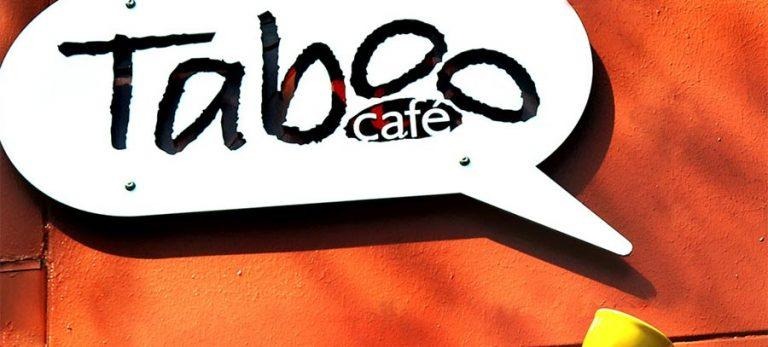 has launched Prime Now restaurant delivery in San Francisco, allowing subscribers to order a meal and have it delivered within an hour from dozens of restaurants. The service is available through the Prime Now app, where users can see the menus for participating restaurants, place their order, track their delivery, and more. Amazon has previously rolled out restaurant delivery in other big cities, and will continue to expand it over time.
Restaurant delivery is available in 33 zip codes in San Francisco, and supports 117 local restaurants at the time (see the list below). The company says it will be adding more restaurants to the list in coming weeks, though it doesn't say whether it will expand the places in San Francisco that it covers. Those who are located in the city can put their zip code into the Prime Now app to see whether they are supported.
Prime Now, as the name suggests, aims to get items to customers now, or at least within the day. The restaurant delivery is similar to Uber Eats, and is as beneficial for restaurants as for customers — places that otherwise wouldn't be able to deliver can expand their customer base by using Amazon's platform and delivery drivers to launch on-demand ordering.
· 5 Sweets

· AJ's BBQ and Cafe

· AK Subs

· Anda Piroshki – 2 locations

· Barney's Gourmet Hamburgers

· Beijing Restaurant

· Bellissimo Pizza

· Ben Thai Cafe

· Big Chef Tom's Belly Burgers

· Blue Front Cafe

· Brandy Ho's Hunan Food

· Buca di Beppo

· Burmese Kitchen

· Buttermilk Southern Kitchen

· Café Taboo

· Caffe Sapore

· Calibur

· Chabaa Thai Cuisine – 2 locations

· Chez Fayala

· Chubby Noodle

· Clay Oven Indian Restaurant

· Common Sage

· Curry Up Now

· Dagwood & Scoops

· Dinosaurs Vietnamese Sandwiches – 3 locations

· Don Ramon's

· DOSA – 2 locations

· Dusty Buns

· El Gran Taco Loco

· El Pollo Supremo

· Elixiria

· Farmhouse Kitchen

· Fayala

· Firetrail Pizza

· Fresco Pizza & Shawarma

· Frjtz

· Ganim's Deli

· Gilberth's Rotisserie & Grill

· Good Eats Cafe

· Holy Kitchen

· Hood Grub

· India Clay Oven Restaurant & Bar

· Indian Oven Restaurant

· Isa

· Kirimachi Ramen

· Kitchen Story

· Koh Samui & The Monkey

· Kung Food

· La Mediterranee

· Le Beau Market

· Little Griddle

· Little Heaven Deli

· Little Szechuan

· L'Ottavo Ristorante

· Mae Krua

· Makli Restaurant

· Maneelap Srimongkoun

· Mangia Tutti Ristorante

· Melody Cafe

· Mezes Greek Kitchen & Wine Bar

· Michaelis Food Store

· Mochica Peruvian Kitchen & Bar

· Modern Thai

· Moki's Sushi & Pacific Grill

· The Monk's Kettle

· Monterey Deli

· Mozzarella Di Bufala

· Munchboxx

· Nick's Crispy Tacos

· North India Restaurant

· Nostra Spaghetteria

· Osaka Sushi

· Palm House

· Palmyra

· Paprika

· Paulie's Pickling

· Peasant Pies

· Peña Pachamama

· Pera

· Pig & Pie

· Pizza Express

· Pizzeria Avellino

· Pressed Juicery – 3 locations

· Punjab Kabab House

· Queen's Louisiana Po-Boy Cafe

· Raavi

· Redford

· Sabrosa

· Saffron 685

· Schilling Cafe

· Seniore's Pizza

· Sidewalk Juice

· Simply Delish Bistro

· Slurp Noodle Bar

· Smokin' Warehouse Barbecue

· Spiazzo Ristorante

· Spicy Bite

· Tai Chi Restaurant

· Taqueria Mana

· The Brixton

· The Dosa Brothers

· The Italian Homemade Company – 2 locations

· The New Spot

· The Salad Place

· Thep Phanom

· Thoughts Style Cuisine Showroom

· Tsing's Chinese Restaurant

· Udupi Palace

· Underdog – The Organic Sausage Joint

· Urban Curry

· U-Sushi

· V Cafe

· Wild Pepper

· Yemeni's Restaurant

· Yuubi Japanese Restaurant

· Zaytoon

· Zoe's Bar and Restaurant