Amazon Prime Now delivers in hours, not days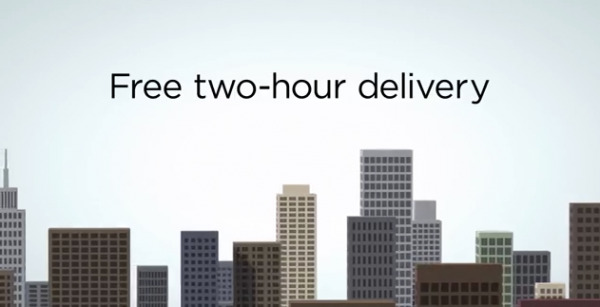 We may receive a commission on purchases made from links.
Two days? That's a long time. Instead, how about two hours? Amazon is upping their delivery game with Amazon Prime Now, an accelerated version of their already popular Prime scheme. The quick delivery program is currently rolling out in one of the only places it really could, Manhattan, with no other cities being announced just yet. The two hour delivery is also free, and offers an even faster delivery time of one hour for a charge. For the impatient, Amazon is making all deliveries a bit more like pizza delivery.
The selection of what you can get doesn't seem too limited, either. Amazon is boasting "tens of thousands" of items available for delivery.
The two hour delivery is nearly 'round-the-clock, too. You can have things delivered to you from 6am until midnight, all completely free. The one-hour delivery up-charge is $7.99, and meets the same timeframe restrictions.
The service is available to all Amazon Prime members, but as we've said, only works in Manhattan. Amazon (of course) says it will roll out to other cities "soon", but won't say which cities — or when.
You'll need a separate app for Prime Now, too (available for Android and iOS via the source link below). Once you sign-in with your Amazon credentials, you can start shopping and shipping immediately. In the app, you can even track your package in real-time.
It's not clear just how the packages get to you, but we're pretty sure drones aren't involved. Which really sucks, because drones are cool.
Source: Amazon