Amazon One is the retail giant's first branded air cargo plane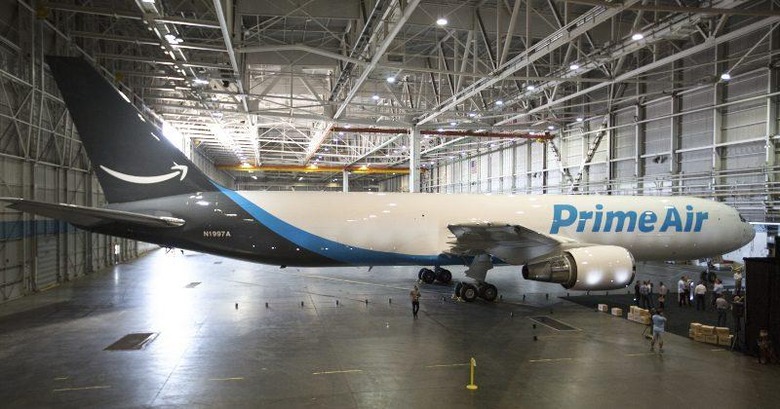 Amazon has dreams to conquer the skies with its packages just as it does on land. But its ambitious drone plans still have a long way to go. And those drones won't cut it anyway when it comes to heavy duty, long distance deliveries. That is why Amazon is leasing 40 airplanes to carry the load for it. And to make sure there's no mistake that the plane is an Amazon bearer, it is pouring paint over them to give them Amazon oh so recognizable branding. Introducing Amazon One.
Amazon has been looking for and implementing ways to increase its efficiency in getting packages from their warehouses to your doors, from trucks to civilian volunteers willing to do the task. For a fee, of course. But when it comes to getting across the country in the fastest way possible, there is still no beating aerial travel. And what better way to do that than to have a whole fleet of cargo planes at your beck and call.
Of course, Amazon isn't getting into the airplane business. Instead it is leasing the planes through its partners, Atlas Air and ATSG. Amazon has signed a contract for a 40 strong army, with 11 of those already flying today.
The air cargo planes are being employed to the benefit of Amazon Prime members, how pay to get their packages, safe and sound, at the soonest possible time. And so it is fitting that these Amazon planes be painted with a conspicuous "Prime Air" label across its body. Coincidentally, Prime Air is also the name Amazon has given to its drone delivery project.
Amazon One, the first of its brethren, is a branded Boeing 767-300 and operated by Atlas Air. The plane will take flight at the Sefair Air Show, an annual aviation festival that, coincidentally, is taking place in Amazon's home town of Seattle.