Amazon Music app for Android TV appears on Google Play Store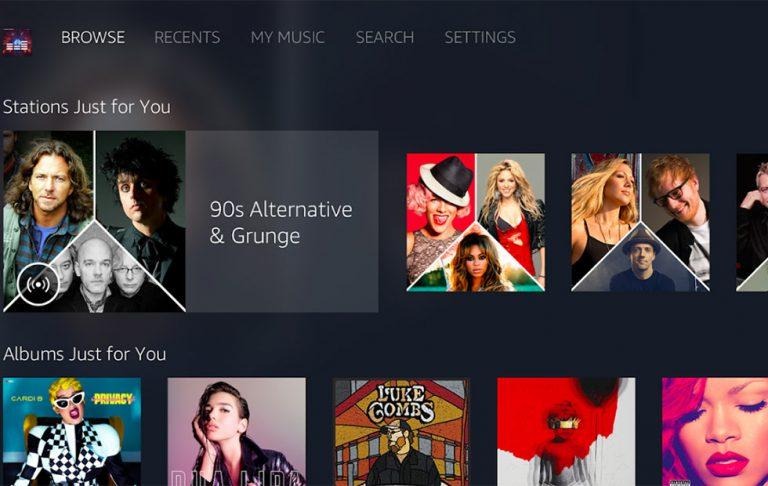 Amazon's own streaming music service, Amazon Music, will soon be available on Android TV. The new support, which is currently open for pre-registration, will enable Android TV users to directly access the service using their entertainment device, bringing streaming music to the speakers or surround sound system connected to their television.
The discovery was spotted by Android Police on the Google Play Store, where an app has appeared called "Amazon Music for Android TV." According to the app's description, the new offering will bring the music service's on-demand catalog of 50+ million songs to Android TV, including offline support.
The app will support blocking songs that contain explicit lyrics, as well as an explicit language filter. The service is ad-free. Android TV customers interested in the new app can pre-register for the app on the Play Store.
All Amazon Prime subscribers have access to Prime Music as part of their subscription; this provides access to 2 million songs, as well as curated playlists and "radio stations." The content is ad-free, but the number of songs is only a fraction of the more than 50 million offered through an Amazon Music Unlimited subscription.
Amazon Music Unlimited it a good choice for Amazon users who want to stick with the platform and play songs not available under the regular Prime Music offering. The Unlimited plan costs $7.99/month. Both versions of the service can be accessed through Amazon's other audio-enabled devices, as well, including Echo products.