Amazon kicks off PC gaming sale for E3 2017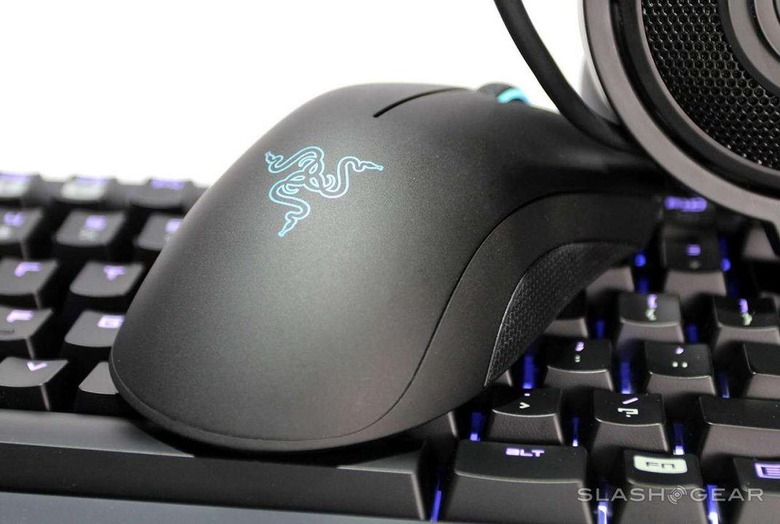 We may receive a commission on purchases made from links.
E3 2017 is nearly upon us, and what better way to celebrate than with a sale on gaming hardware? That's Amazon's thinking, at least, as it's launched a fairly impressive sale on its lineup of PC gaming hardware and software. Not only will the sale last quite some time, but it also covers a good variety of products and manufacturers, so there's plenty to have a look at.
The sale is based around a promo code Amazon has created for the event. Entering the code "20OFFE3" at checkout will get you 20% off select items, which can be a pretty significant discount when we're talking about expensive PC hardware. Though some items are already discounted going in, it seems that the code is where you'll get a lot of your savings.
There are certainly some deals worth highlighting in this sale, too. For instance, if you're building a PC, you might want to have a look at the sales Amazon is running on CPUs. Intel's Core i7-6850K has been discounted to $474.99 (down from $628), while AMD's new Ryzen 7 1800X is down to $457 from $499.
You can also use the sale to pick up a few games, like Mass Effect: Andromeda, The Sims 4, or even credit for Blizzard's Battle.net service. Accessories from companies like Razer, Logitech, Corsair, and ASUS Republic of Gamers are also on sale if you find yourself in need of a headset, keyboard, or mouse.
Of course, if you're the type who likes to skip all the fuss, you can also consider this an opportunity to pick up a new pre-built gaming PC at a discount. Plenty of manufacturers have pre-built machines available, including Razer, MSI, ASUS, and Alienware. The sale ends on June 17, so you've got some time to decide on what (if anything) you'd like to purchase. To see Amazon's full range of deals, hit up the source link below.
SOURCE: Amazon