Amazon Instant Video comes to Apple iPhone and iPod touch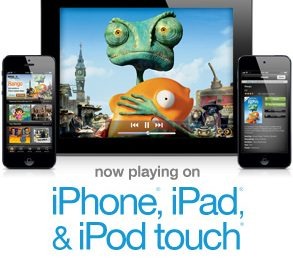 We may receive a commission on purchases made from links.
Retail giant Amazon has announced that its streaming Amazon Instant Video service has now landed on the iPhone and iPod Touch. The streaming service is now supported via an official app that is available for download on the App Store right now. The app allows both streaming and downloading of Amazon Instant Video movies and TV episodes.
Amazon Prime Instant Video is also available for streaming on the app allowing Prime Members to stream TV shows such as American Horror Story, Downton Abby, and Fringe. The streaming app also supports popular movies such as Goodfellas and Thor. If you've already purchased or rented content on Amazon Instant Video on your PS3 or other devices, you will be allowed access it via your iPhone or iPad as well.
The app for the iPhone and iPod Touch offers a Watchlist feature allowing customers to make a list of all the movies and TV episodes they want to watch. Content can be added to the Watchlist whether you own the video or TV episode or not. The app also features a Your Video Library section giving access to content that you purchased and rented from the web-based service.
The application is a free download is available on the App Store right now. Rolling out an application for the iPhone and iPod touch is Amazon's latest tactic in combating Netflix and other popular streaming services that have been available on the iPhone and other Apple gadgets for a while.