Amazon Indie Game Store debuts, gives love to indie developers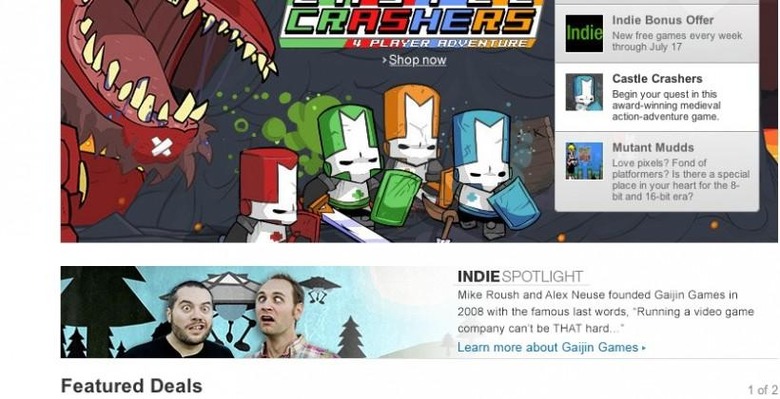 We may receive a commission on purchases made from links.
In an effort to showcase their undying love for indie game developers, Amazon has launched what they're calling the Indie Game Store. It's a new category that was tacked on to Amazon's current Digital Video Games Store, and it aims specifically to help indie games get noticed by selling their titles for PC, Mac, and the web on Amazon.
While indie gamers will be able to use the new storefront to get all of their indie game needs, Amazon's Indie Game Store will also include other features that will help indie developers get noticed, including spotlights of developers each week with interviews, Q&A sessions, and biographies of different indie developers.
Amazon is also selling what they're calling "indie bundles," where 100% of the sales will go directly to the indie developer and it includes a handful of games for just $9.99. However, these games seem to only be available on Windows for now — hopefully we'll see more variety in this area once the store lands on its feet over the next few months.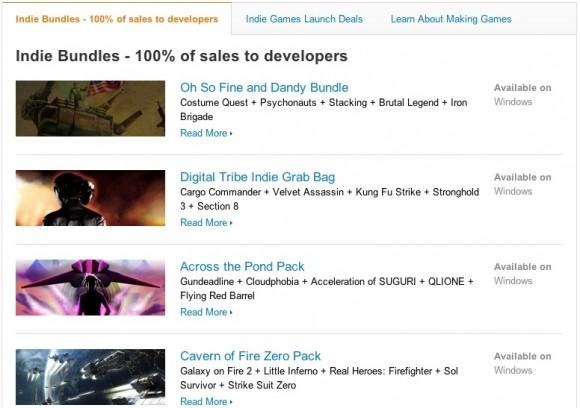 Amazon is also letting gamers themselves choose what indie games get featured in the Amazon store. The Indie Gamer's Choice program puts two indie games up against each other and gamers vote on their favorite title to become the Indie Gamer's Choice, which will be featured in the store for a certain amount of time until the next game is chosen. Getting customers involved in the store is a huge thing for indie games, and we're glad to see Amazon doing something like this.
Currently, the store features around 200 games, but we expect that number to quickly rise over the next couple of months. Indie developers will still need to have their games approved, but it seems Amazon is wide open on what they'll let in. With the recent debacle over rumors about the Xbox One not being indie-friendly, the launch of Amazon's Indie Game Store gives us hope that people still care about awesome games.
SOURCE: Amazon