Amazon home security camera, possibly with Alexa, leaks on retailer's site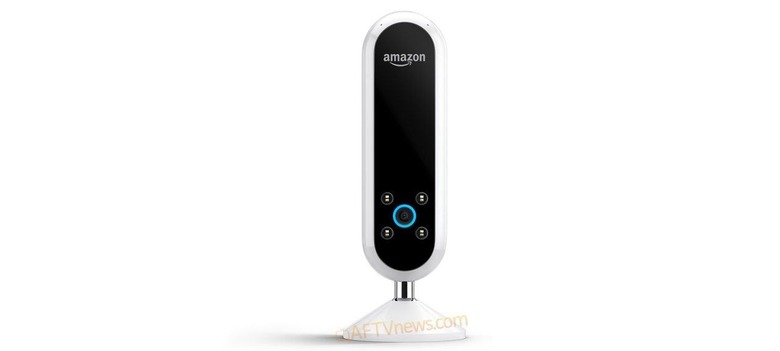 It looks like Amazon's getting into the home security camera market, at least if a new image pulled from the retailer's website is any indication. According to a recent report, an automated script stumbled upon the image; in it we see a tall oval-shaped camera with Amazon branding on the top and a glowing blue ring, possibly indicating Alexa is present, on the bottom.
The camera surfaced over at AFTVnews; the image was reportedly found by a script trawling through Amazon's website in search of new products. There doesn't appear to be any descriptions or product listings associated with the camera at this time, so it's anyone's guess what the product may offer.
The design indicates the camera is designed for indoor home use, not unlike the Nest Cam or similar competing products. The camera will likely support nighttime recording, as it appears there are four LED lights nestled around the blue circle. And that blue circle is perhaps the most exciting feature.
The camera may have Alexa — in fact, it would be pretty surprising if it didn't — giving users some element of voice control over the item. Given the size and style of the camera, it would also be reasonable to assume it features a camera and microphone combination for intercom-like communication.
SOURCE: AFTVnews