Amazon "Echo Show" details leak hours before official launch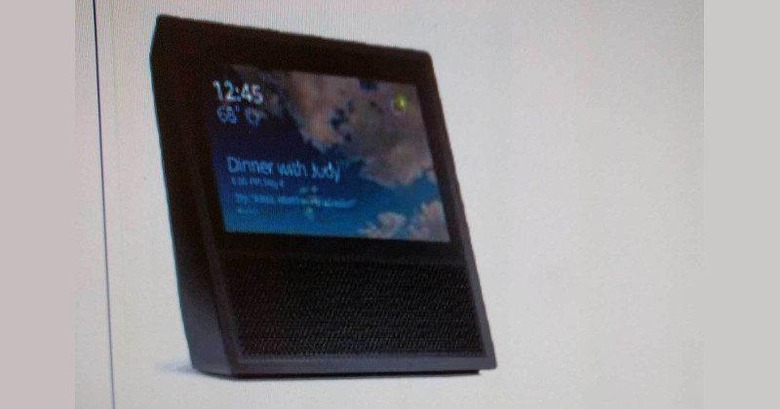 We're probably just hours away from the official event, but that's not going to stop last-minute details about Amazon's next smart home speaker from leaking out. Just as how the Amazon Look was an Echo with a camera, this Amazon Echo with a screen is apparently going to be called the "Echo Show". And, as expected, it's going to cost a lot more than the original Echo, but strangely not that much compared to the Echo Look launched just weeks ago.
It's almost like the name of a kids' game, with "Tell" (the original Echo), "Look", and now "Show". We leave it up to marketers to argue whether the name is catchy or ridiculous, but the fact is that there's no stopping Amazon from putting out the Echo Show. Well, nothing except market demand and reception.
Part of the Amazon Echo's appeal was its relatively low price tag. Sure, $190 wasn't that low back then, but now it's $150, with all the additional features that have been added since it first came to market. The leaked $230 price tag might turn off some would-be buyers, but the increased price matches the increased build cost.
The Echo Show, after all, will feature a touch screen and, if rumors are correct, a webcam as well. While voice will still be the primary interface for the device, it can now be more communicative with a visual display. Plus, it will supposedly be able to do voice calls over the Internet with it. Video calls even.
According to the tip, pre-orders for the Echo Show will start 19th May but the device won't be shipping until 28th June. Prices start at $229.99 in the US, £219.99 in the UK, and €239.99 in Germany. It isn't yet known if sales will be by invitation only, like with the Echo Look.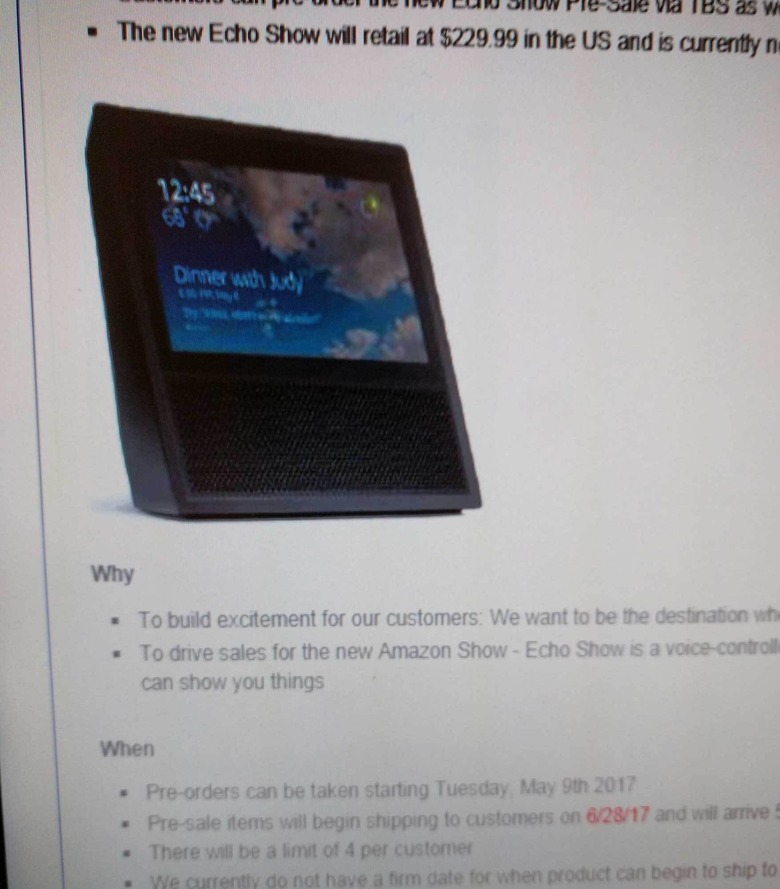 VIA: AFTVnews