Amazon Echo now lets you control music streaming using voice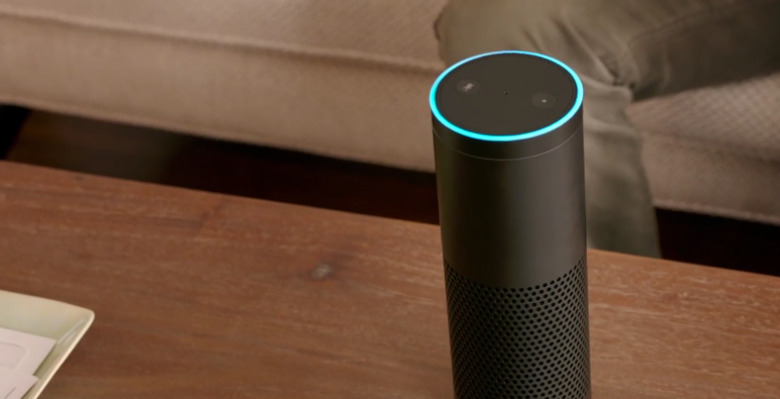 Amazon's own smart assistant, if you can call her/it that, just got smarter. Alexa now lets you control music streaming via Pandora, iTunes, and Spotify using only the power of your own voice, a feature previously limited to the mobile apps. And that's not the only skills Amazon Echo has learned. She/it has also increased her treasure trove of Wikipedia knowledge and now even knows how to play a game of "Simon Says." All thanks to the latest update that Amazon is now pushing to its cloud-powered smart cylinder.
You could already stream music from those services, but controlling them was a matter of using your mobile devices. This practically turned Echo into an expensive Bluetooth speaker. With the update, however, you can stop, play, pause, go back and go forward through voice controls as well, delivering a better hands-free experience that more closely matches Echo's nature. Of course, you still need to initiate the streaming from your iOS or Android device.
In addition to that highlight, Amazon Echo has also gained a few new upgrades, like expanded Wikipedia coverage, increased response speed, and new vocabulary. The "Simon Says" features makes Alexa say whatever you said after the trigger phrase, which can be used to prank guests using the Echo remote.
The firmware update to Amazon Echo has started to roll out to owners but, as with any release of this nature, it might take some time before it reaches everyone. Amazon is also releasing a version of the Amazon Echo app that is now compatible with Android 5.0 Lollipop.
VIA: ZDNet