Amazon Echo Look's mobile apps are now available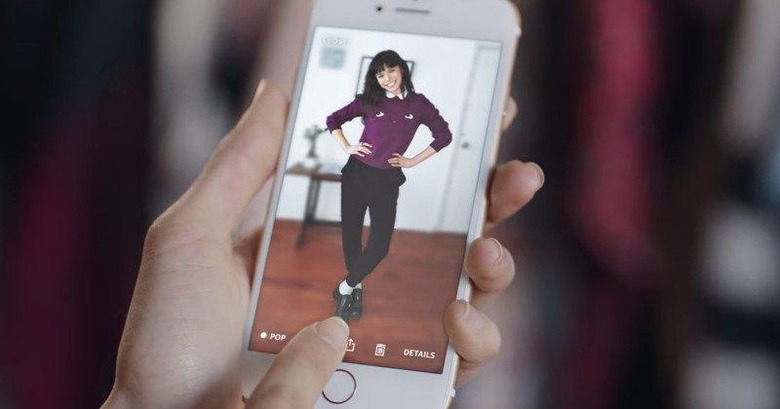 Amazon's launch of the screen-toting Echo Show may have made people forget the fact that it launched a different Echo model just two weeks prior. And for good reason too. The camera-enabled Echo Look, after all, seemed to cater to a very niche market. Some might even look at it, pun totally intended, like a month-late April Fools or an SNL skit. But to show it really means business, it has just released the Android and iOS apps to help users fend off the fashion police.
It's almost too easy to label the Echo Look as an "Echo with a camera", and that would mostly be correct. However, it does have just a bit more than that. It has, for example, four LED flash and a depth-sensing camera. All of these, however, are included to be at the service of fashion.
While it's definitely possible to use the Echo Look using only your voice, just like you would any Echo device, its real purpose shines through the Echo Look app. This is where your full-body photos and video clips are sent, though the files themselves are stored on the cloud. But in case you need a real-time glance as your get up, especially in places you can't see or reach, the app also lets you view a live feed of the camera as you do a 360-degree spin.
The app also lets you compile your photos and videos into a Look Book. Think of it as a daily fashion journal that makes sure you don't make the embarrassing mistake of wearing the same thing in a row. The app also lets you get fashion advice from computers, with a little help from humans, using the Style Check feature.
The Echo Look is primarily a fashion assistant that has Alexa tacked on. Amazon, however, promises that it will improve as time goes by. Whether that means it will gain features unrelated to fashion, like a security camera, remains to be seen. For now, it remains to be a $199.99 version of the Echo that not many might find all that appealing.
Download: Echo Look (Google Play Store), (iTunes App Store)