Amazon Dash launches for AmazonFresh customers in London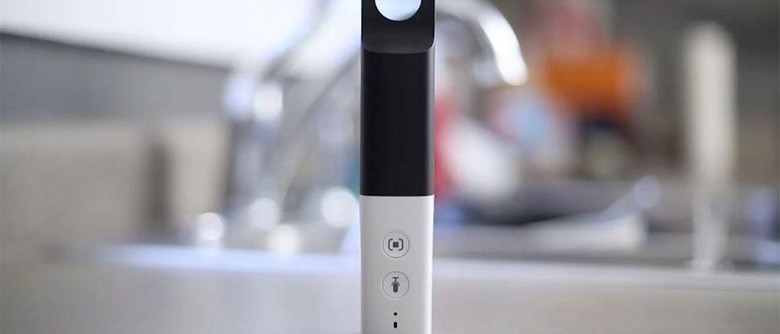 Amazon UK has announced a new gadget that will make it easier for Londoners who live in a postal code serviced by AmazonFresh to get their grocery orders without having to go to the store. Dash is a small device that facilitates placing grocery orders on Amazon.co.uk. Using Dash the customer can scan a product barcode or say the name of a product to add items automatically to their Amazon.co.uk basket.
Amazon says that once added to the list the items are usually ready for purchase the next time the customer visits the Amazon UK website via a web browser or mobile app. Until August 28, the Dash device is offered at no additional change to customers with their second AmazonFresh order.
Dash is designed to learn as it is used and can recognize millions of products including grocery items, household, health and beauty products. By learning what products you use the device can keep your running weekly grocery order going and ready to order with little effort.
"We're all used to trying to remember the contents of the fridge and kitchen cupboard and scribbling down reminders on pieces of paper," said Ajay Kavan, Vice President of AmazonFresh. "With Dash, at any given time, customers can keep track of products when they come to mind and scan to reorder groceries and household essentials as soon as they run out. At Amazon, we're always looking to innovate based on feedback and Dash has been designed to continually learn as customers use it."
AmazonFresh is available in 128 London postcodes and Prime members in these covered areas can order from a full range of grocery items with over 130,000 products at what Amazon claims are competitive prices. There are one-hour delivery slots available from 7am to 11pm seven days per week with same day delivery for orders placed by 1pm by 5pm the same day.