Amazon Cloud Drive Photos app launches for Android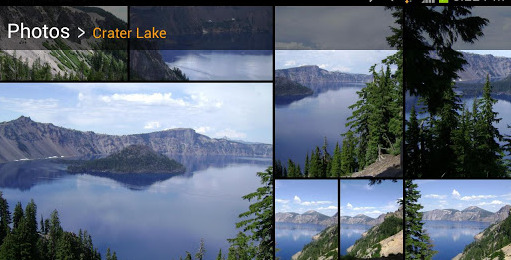 We may receive a commission on purchases made from links.
If you're an avid Amazon Cloud Drive user and happen to use an Android device as your daily driver, you might be pleased to know that Amazon released an app to help you take care of all your photos. The Cloud Drive Photos app from Amazon looks to put your photos in the cloud and organize them for quick and easy access.
Amazon is making it easy to save photos that you take with your Android device to your Cloud Drive with the new app. All you have to do is press and hold down on a photo on your Android device, and select "Upload to Cloud Drive." After that, you can view the photos in any web browser or on your other Android devices.
You can also share photos directly from your Cloud Drive accounts to other social apps, such as Facebook, Twitter, Google+, and even email. However, the app doesn't have an automatic upload feature like Google+ and Dropbox, but for those who want a simpler photo storage app that looks good, Amazon's offering seems to be a good bet.
Amazon says that it's Photos app, along with its MP3 app, is already integrated into the company's new Kindle Fire HD tablet, but now you can take advantage of the service on your own Android device. Amazon's Cloud Drive provides 5GB of storage for free, and you can purchase more storage starting at $10 per year for 20GB.
The Cloud Drive Photos app is a free download and is available now in the Google Play Store as well as the Amazon Appstore for Android.