Amazon Cash Leaves You No Excuse Not To Shop Online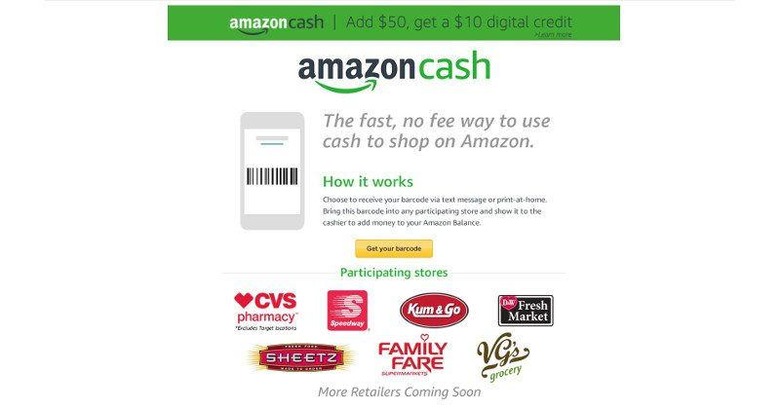 We may receive a commission on purchases made from links.
As convenient and easy as online shopping maybe, almost all online retailers have one hard requirement: a credit or debit card, or, at the very least, a bank account. That leaves out a lot of people who may have the cash but don't have the card to do so. For Amazon, that means dozens if not hundreds of potential customers that it can't reach. That is why it's launching Amazon Cash to provide a dead easy way for Amazon users to "top up" their account, no card or bank account needed.
So the premise is that you don't need to have a credit or debit card, or even a bank account, to buy things at Amazon. Though, of course, you do need an Amazon account. You can just take your hard-earned cash any of the participating retailers, and, upon checking, inform the cashier that you'll want to add some funds to your Amazon account and pay that amount, in cash, of course.
This all happens through the magic of good, old-fashioned barcodes, either on your smartphone or printed out on paper. The cashier need only scan your barcode and the appropriate amount will be added to your Amazon account via a Gift Card. It's that simple, or so goes the spiel. This is hardly the first time such a system was made available to he public. PayPal has one too. But considering Amazon's bigger reach, this could ultimately be more useful.
Amazon Cash supports adding anywhere from $15 to $500 in a single transaction. At the moment, the number of physical retailers participating is limited to CVS Pharmacy, Speedway, Sheetz, Kum & Go, D&W Fresh Market, Family Fare Supermarkets, and VG's Grocery. More are promised to come soon, provided this card-less way to shop online catches on.
VIA: TechCrunch