Amazon announces Fire HD Kids Edition in the UK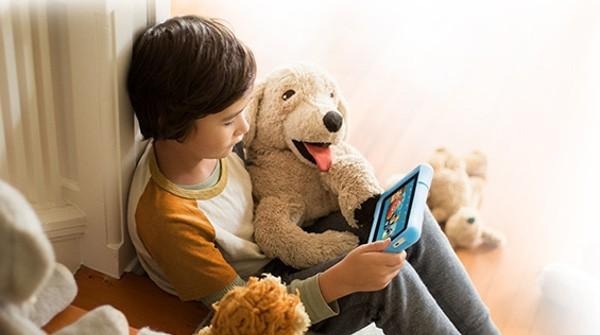 We may receive a commission on purchases made from links.
It's been a while since we've last seen a mobile device that caters to the very young so it's mildly surprising to see Amazon make such an announcement in the middle of the year. The Fire HD Kids Edition is advertised to be a tablet designed with kids in mind from the ground up, though it's actually a Fire HD 6 just flooded with kid-friendly apps and features. As such, kids will be treated to a "real" Amazon-flavored Android tablet, which means parents can probably use them as well when the little ones are asleep.
Amazon says that kids want a real tablet and not a dumbed down toy, though it's debatable if these kids will actually be able to tell the difference. Regardless, the Fire HD 6 Kids Edition is a pretty decent mid-range slate. The "HD" refers to the 1280x800 pixel resolution while the "6" in the base model is for the 6-inch display. It is powered by a 1.5 Ghz qua-core CPU, assisted by 1 GB of RAM. Sadly, there is only 8 or 16 GB of storage and no mention of a microSD card slot. Battery life is advertised to last 8 hours, though in the hands of a kid, that claim could really be put to the test.
In terms of design, the Fire HD Kids is as plain as the black Fire HD 6 can be, except enclosed in either a blue or pink kid-proof case. Aside from acting as a lure for kids, it also acts as protection against minor bumps and drops which are bound to happen. If that weren't enough to reassure parents, Amazon is throwing in a two-year worry-free guarantee to replace the tablet for whatever accident might ensue in the line of duty.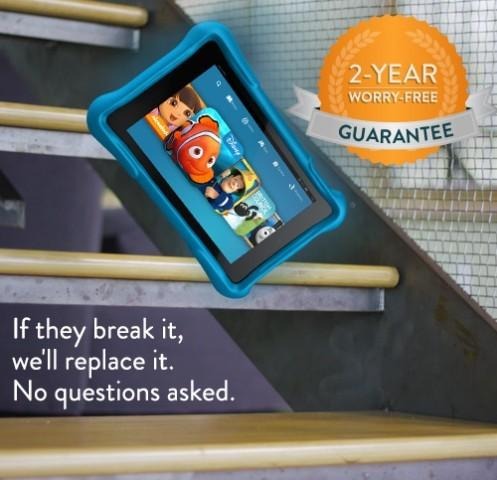 The real attraction will, of course, be the kid-friendly content and parental controls. The tablet comes with one year of Fire for Kids Unlimited, giving access to a plethora of games, videos, and educational materials, from from a wide variety of content publishers, all carefully selected for toddlers. For the parents' ease of mind, they can create separate profiles for each child, blocking access to web browsing, email, social networks, and, most importantly, purchases. But parents can also create a profile for themselves, locked behind a password, allowing them to use the Fire HD Kids Edition as a regular Fire HD 6.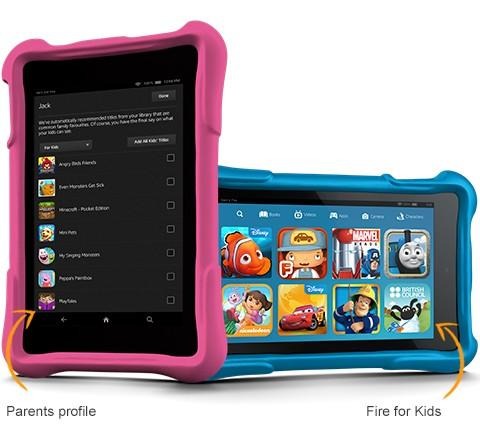 The Amazon Fire HD Kids Edition is available now for pre-order, with shipping slated to start June 18. The price for the 8 GB version goes for 119 GBP ($182) while the 16 GB comes with a 139 GBP ($213) tag. The tablets are available from Amazon UK and will soon also be sold on Argos.