Amazon aims to challenge Spotify, Apple Music in streaming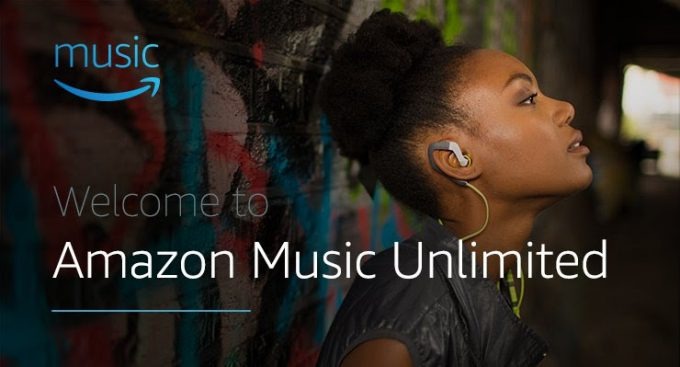 Spotify and Apple Music are easily the number one and two players in the streaming music market, respectively, and while Amazon offers plenty of quick and easy access to music, the company is looking to be taken as a more serious rival to the streaming giants. A new report details Amazon's plans for making its Music Unlimited service more recognized among consumers, including its first national TV campaign in the US, and using its lead in the smart speaker market.
Music has become one of Amazon's top priorities, explains Bloomberg. In addition to its US TV campaign which will feature music from a number of top artists, Amazon is increasing its music promotion efforts with billboards, online video, and radio ads, all in countries will large music markets, including the UK and Germany. The goal is to shift the perception of Echo speakers from AI devices that process commands and requests, to streaming music hubs.
Amazon won't reveal specifics, but says that listening hours for its music services have doubled over the last year, and that playing music is one of the top requests for its AI assistant Alexa. "We have established ourselves as the leader in music services where voice is all you need to control it," said Amazon Music head Steve Boom.
The basic Amazon Music service is free with an Amazon Prime subscription, and includes limited library of 2 million songs. Amazon Music Unlimited is priced at $7.99 per month for Prime members, and has a library of "tens of millions of songs." Both options are far below the 45 million and 30 million songs offered by Apple Music and Spotify, respectively. To help with that disadvantage, Amazon will target users who play music on their smart speakers, rather than focus on those using headphones and a smartphone.
This means users that are older and more interested in genres like jazz and country than the latest hip-hop and pop songs, and family members looking to play music for their kids. The other big perk that Amazon will promote is Music Unlimited for just $3.99 per month when used with a single Echo speaker.
Combined with the Echo speakers being much cheaper than Apple's $349 HomePod, and music services that undercut both Spotify and Apple Music in monthly pricing, and Amazon could easily be a serious option in music streaming. It may not overtake Spotify or Apple Music anytime soon, but it could certainly be an easy or valuable choice for users already in the Echo/Alexa ecosystem.
SOURCE Bloomberg