Aly and AJ to release guitar controllers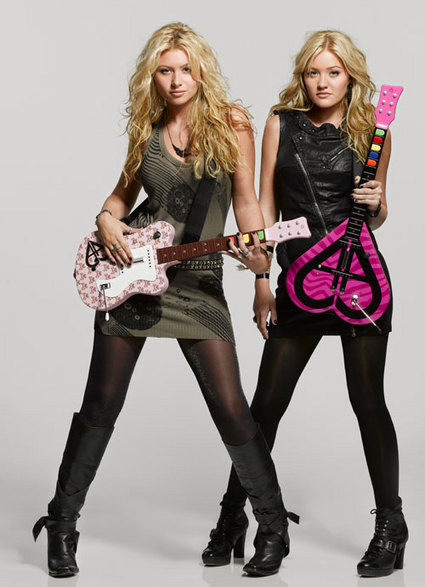 If you've got a teenage girl at home, then chances are you've been exposed, at some point, to teen rock idols Aly and AJ. The blonde sisters have their own album, have starred on television programs, and are now releasing their very own guitar controllers.
The controllers, which are both pink (and both pretty obnoxious if you're not a teenage girl) are expected to be released in mid-October. One of the guitars is heart shaped, and the other looks like the traditional Guitar Hero guitar, except with pink branding on it.
Both guitar controllers are compatible with both Rock Band and Guitar Hero and will cost you around $70 each once they make it to store shelves. Aly and AJ not for you? What rock bands would you like to see put out their own controllers?
[via WiiFanBoy]