Alphabet's Wing starts delivering packages with drones in Virginia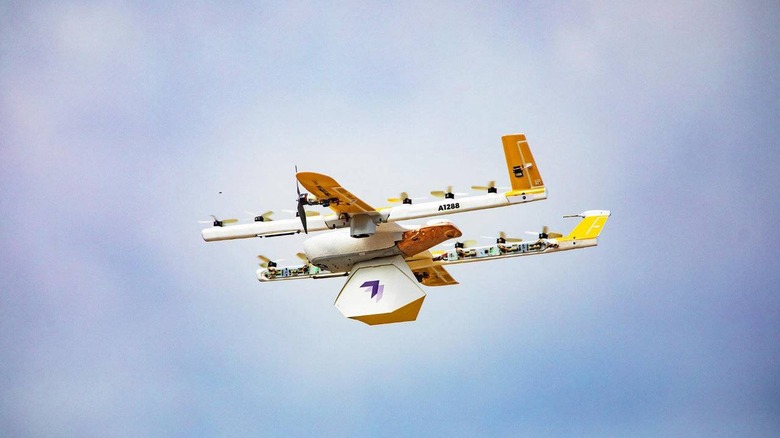 Following news about its plans, Alphabet's Wing has started delivering small packages to people in Virginia using drones. The deliveries are made possible thanks to the company's Air Carrier Certificate received from the FAA, which officially makes Alphabet the first company to offer a commercial air delivery service to private residences in the US.
The Wing drone deliveries are currently only available in Christiansburg, Virginia, where residents can order goods from Walgreens, a local store called Sugar Magnolia, and FedEx; all three are among the first stores in the nation to offer local product drone deliveries to customers.
Pharmacy and convenience store Walgreens is officially the first US retailer to offer drone-based delivery of convenience goods like snacks, as well as over-the-counter medication. As shown in the video above, the orders are placed through a mobile app, after which point they're packaged and put on the drone within minutes.
This is considered last-mile delivery, which means the goods are coming from local stores, eliminating the need for the customer to travel to the destination. Instead, the drone lowers the packaged goods to the ground at a location designated within the mobile app at the time the order is placed.
The customer will need to retrieve the package from their driveway or lawn, marking the extent of their efforts in getting the items. This type of delivery could prove particularly useful for individuals who struggle with inadequate transportation options, as well as offering ways for someone to get medication when they're sick without exposing others to their germs.