Alphabet's Waymo sues Uber, Otto for stealing trade secrets, IP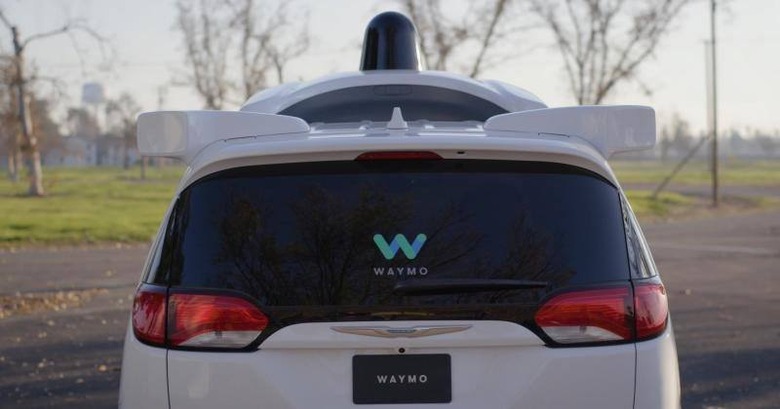 The tech world might be huge but, if you are able to climb the corporate ladder, there's always a chance you'll get around. That, however, always opens occasions for confidential information to also get around. Just recently game publisher Bethesda Softworks won a lawsuit against Facebook and Oculus Rift for patent infringement in the vein. Similarly, Waymo, formerly Google's self-driving car project, is suing Uber and its newly acquired subsidiary Otto, for patent infringement willfully done by a former Waymo employee.
The story is almost straight of some corporate espionage drama. Before Anthony Levandowski left the mothership, he allegedly used illegal software to gain unauthorized access to proprietary company data, including designs for Waymo's LiDAR and circuit board. LiDAR, short for "Light Detection and Ranging", is one of the key components in a self-driving vehicle, giving it a sense of its surroundings. Levandowski supposedly downloaded over 14,000 files totaling 9.7 GB of data. He would later found a self-driving truck company named Otto, along with other former Alphabet employees. Those employees are also accused of pilfering company files.
Uber entered the scene when it acquired Otto last year. It was a strange acquisition, considering Uber doesn't do trucks, but it was supposedly because Uber had an eye on Otto's LiDAR sensor. Uber, like rival Lyft, does have self-driving ambitions. After the acquisition, Uber put Levandowski at the head of its self-driving efforts.
Amusingly, Waymo wouldn't have been made aware of the theft if not for a blunder of one of Waymo's suppliers. The unnamed supplier, who specializes in LiDAR components, inadvertently sent Waymo an attachment of what was labeled as Uber's LiDAR circuit board. To Waymo's surprise, it looked eerily similar to its own LiDAR design, and so the hunt began, leading to this lawsuit.
Patent infringement lawsuits are a dime a plenty in the tech business, but few are as publicized and perhaps as dramatic as this one. It does seem that Waymo as the advantage of evidence, though whether those will be admitted in court remains to be seen. Uber has also yet to make a comment about the lawsuit Waymo hurled against it.
SOURCE: Waymo