Alleged 2016 Moto X sighted with Snapdragon 820, 4GB RAM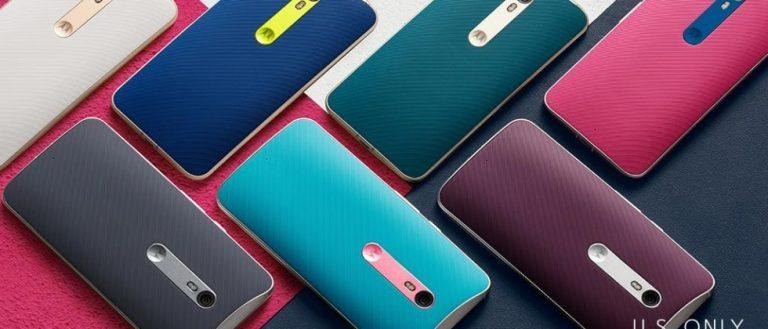 After a brief but sensational stint as a Google subsidiary, Motorola's profile in the smartphone market has somewhat declined in status, overshadowed by the bigger players in the industry. While Moto's smartphones remain competitive and even desirable for those who prefer a near vanilla Android experience, those just haven't received the same accolades and hype as the first Moto X and Moto G. The expected new Moto X might turn heads again, but not all in good ways. It will, at least, have some of the latest specs, if this Geekbench sighting is the real deal.
Actually, the model seen in the benchmarking site was actually for a Moto XT1650. While that's not exactly a confirmation, last year's Moto X generation all had XT15XX numbers. If Motorola follows the Style vs Play distinction again this year, we might actually be looking at a Moto X Play successor instead. However, the specs do look high end, which negates that theory.
Only the CPU and RAM are shown here, however, which are noted to be an MSM8996 and 4 GB module, respectively. MSM8996 is the model number for Qualcomm's latest Snapdragon 820. Motorola has definitely brought its flagship to 2016 specs, without going overboard with 6 GB of RAM like some OEMs already have. This Motorola smartphone will also most likely have a QHD screen, but hopefully no bigger than the Moto X Style's 5.7 inches.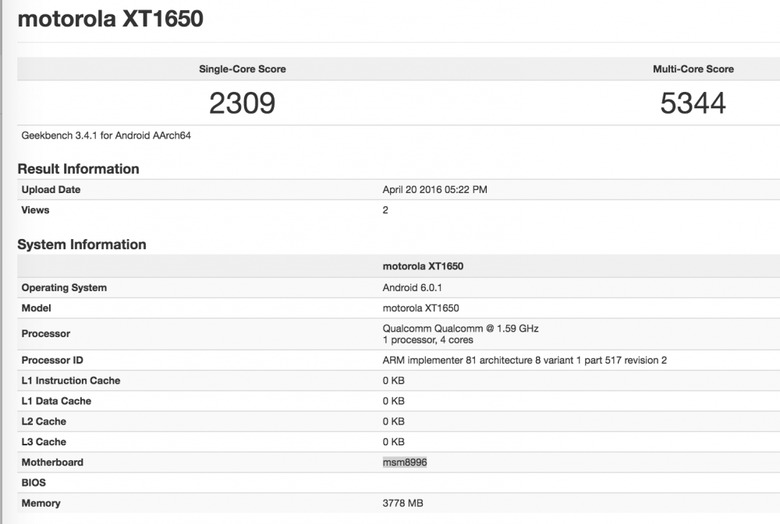 This year's Moto X, however, will probably be more interesting for its speculated design. For one, it is suspected to have a physical home button on the front. Though leaks also point to the Moto G as having that feature, they don't actually say the Moto X couldn't have it either. It will also be the first Moto X delivered under Lenovo's full ownership, so branding will also be interesting to see.
The 2016 Moto X is expected to debut sometime in June. Due to the still unchanged release schedule for Android N, which is slated for a Q3 2016 release, this Moto X would probably still ship with Android 6.0. Motorola, however, has been quite fast in adopting new Android versions, so an update will most likely be available quickly.
VIA: Mobipicker