All-new Mini Cooper EV priced up starting at $29,900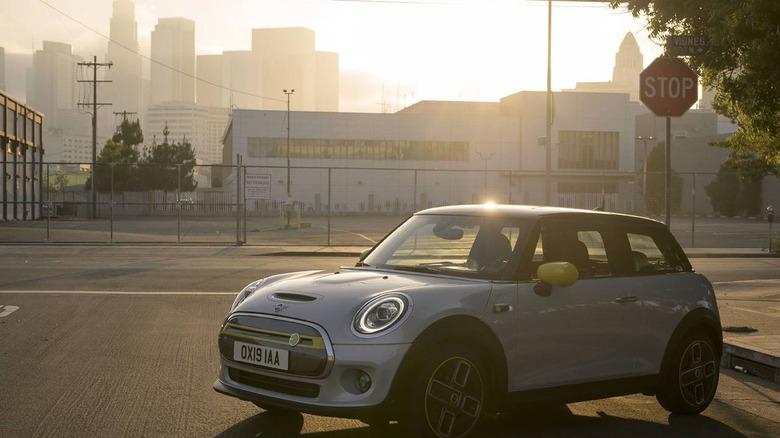 Mini has announced the US list price of its new battery-powered Mini Cooper SE. The starting price fo the new 2020 Mini Cooper SE is $29,900 plus an $850 destination charge. The car will hit showrooms in the US in March 2020.Mini says that the price makes the vehicle the most affordable premium EV in the US. The automaker promises that the new electric Mini maintains the attributes of the car that have made it so popular. Those include the design, handling, and fun that are found in every Mini.
Mini Cooper SE EV has a front-wheel-drive electric motor that makes 181hp and 199 pound-feet of torque. The car has a 0-60 mph time of 6.9 seconds and a top speed of 93 mph. Mini notes that while the MSRP is $29,900, federal and state tax credits will get some buyers in some states a new vehicle for $17,900, along with additional incentives like HOV lane access.
Standard features included in the base price include navigation, LED headlights, heated front seats, Apple CarPlay, active driving assist, automatic climate control, heated mirrors and washer jets, cruise, digital instruments, heat pump, AC charging at up to 7.4 kW, DC fast charging at up to 50kW, black leatherette upholstery, 16-inch wheels, and more.
The vehicle has AC charging at 7.4kW, allowing 100% charge at home in only four hours and supports DC charging at up to 50kW to charge to 80% in 35 minutes at a charge station. Mini offers no indication of how large the battery pack is or what the driving distance for the vehicle will be. Being able to charge from a home AC outlet in four hours would seemingly indicate a small battery.