Aliyun OS leans on the cloud for core services and runs Android apps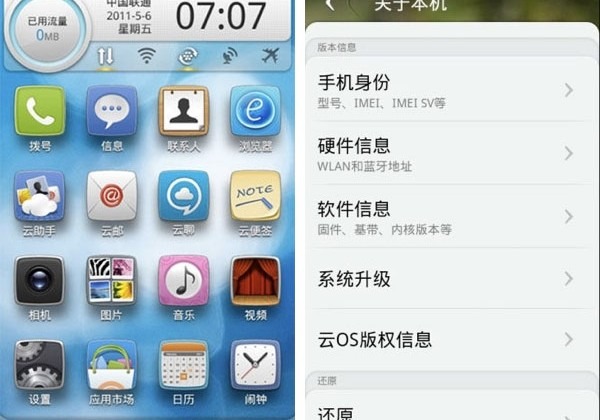 I'm not sure the smartphone market needs a new OS, but in China, a new choice might go over better than it would elsewhere. A Chinese ecommerce company called Alibaba has announced that at the end of the month it will launch a new mobile OS called Aliyun. The new Os is the result of three years of work and 1,200 engineers according to the company.
The OS leans heavily on cloud services that Alibaba offers and comes from the AliCloud branch of the company. The core functions of the smartphone, called the K-Touch Cloud Smartphone W700, will use the cloud. Those functions include email, storage backup, and a lot more.
The smartphone will be made by Tianyu in China and will have a 3.8-inch screen and use a dual core NVIDIA Tegra 2 processor like most modern Android devices do. The OS will run Android apps and supports HTML 5 and web apps too. There is no word on pricing at this time.
[via Android Community]