Alienware M11x Specs Leaked, Can Be Had For Preorder Now, Deploying March 1st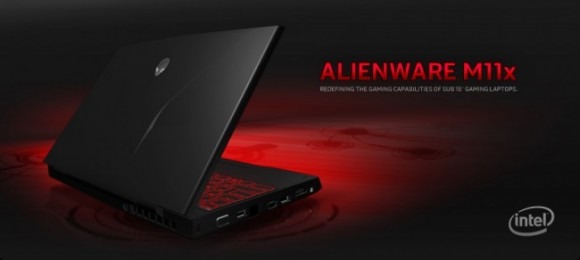 The Alienware M11x netbook we covered a few days ago priced at $799 has had its specs detailed and shipping date announced all in the same day, today.  The netbook comes with two CPU flavors, as well as several other options.  It's shipping March 1st, for all those anxious to snag up an unit.
Already noted is the Nvidia GT335M switchable graphics, but the processor options have been leaked in slides showing up on Chinese megasite Sina.  The Alienware netbook can be outfit with either the Pentium SU4100 as well as the Core 2 Duo SU7300, higher performing chips than you would normally expect from a netbook (then again, it's Alienware who's making this bad boy).
The pre-order page for the Alienware M11x jumped up a couple of hours ago, retaining its $799 price tag, coming with a 1.3GHz Pentium SU4100, NVIDIA GeForce GT335M, 2GB RAM, and 160GB HDD. More power?  Upgrade the CPU to a  1.3GHz Core 2 Duo SU7300 for $100, the RAM to 8GB for $350, and the HDD to a 256GB SSD for $570. Mobile broadband is available via either Verizon/ AT&T for an extra $125.  All that extra juice starts to add up pretty fast.  The M11x is shipping March 1st, a month from today.