Alienware crams Bigfoot Networks Killer Wireless-N tech into gaming notebooks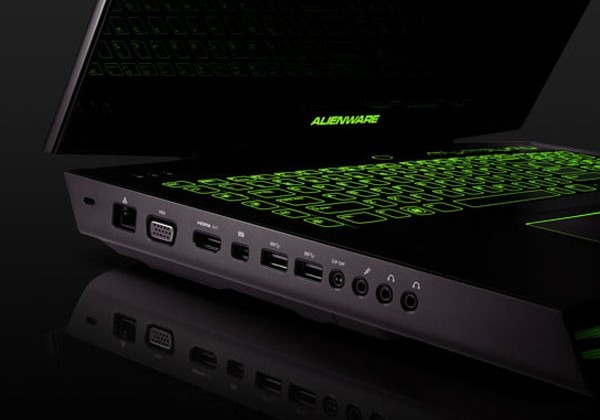 Alienware has been in the business of making gaming notebooks that are cool and seriously high end since before the gaming brand was part of Dell. Alienware has announced that it has added new wireless tech to some of its popular gaming notebooks from Bigfoot Networks. Several Alienware gaming rigs are now getting the Killer Wireless-N WiFi card inside for faster networking and better online gaming.
Alienware will offer the Killer adapter on the M18x, M17x, M14x, and M11x gaming notebooks as an option. The WiFi card allows for less latency and data speeds up to 450Mbps. The card has intelligence inside that recognizes gaming traffic and prioritizes it for less lag and smoother online play. Anyone that has played an online game before will appreciate the reduced latency.
The network card inside the notebooks features Advanced Stream detect to classify the traffic and prioritize games. It also has visual bandwidth control to allow the user to see what applications are using the most bandwidth and kill them if needed. Pricing for the optional card is unknown.