Alibaba to sell cars from a vending machine that looks like a cat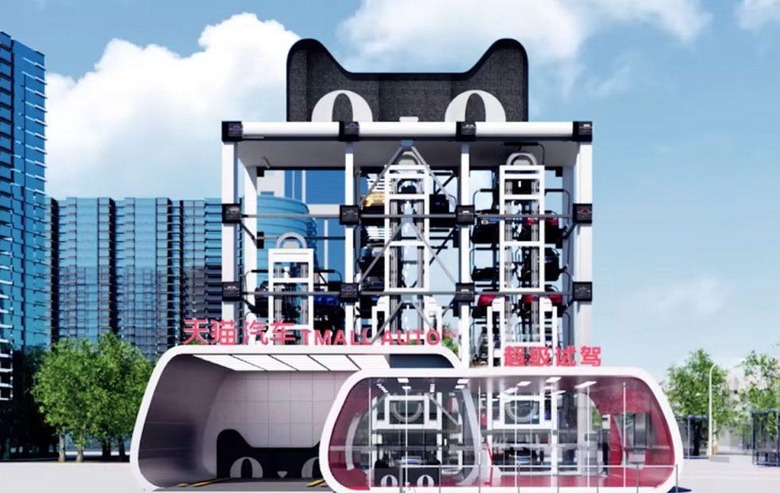 Alibaba is a big online retailer of all the things in China and the company is set to begin selling cars out of a vending machine building that has cat ears and eyes on it. Alibaba was talking about car vending machines back in August of this year, and is now closer to rolling them out. The vending machine sales method will change how you buy a car with users starting off the shopping experience with the Taobao app.
Using that app, the potential buyer will scan a car they want to test and then the system lets them pick a color for the vehicle. After that basic info is collected, the user can snap a selfie and then arrange for a test drive if the vehicle is available. The test drive can last for three days.
After the drive is over the buyer has the option to buy the car via Taobao or to turn it in and test a different model. The first two stores using this vending machine shopping method will open in January with one located in Shanghai and the other in Nanjing.
Alibaba plans to open "dozens" more car vending machine sites around China in 2018. There are some limits to how many test drives a person can take. There is a limit of five every two months. Alibaba will be vetting the folks who are borrowing the vehicles using its own finical arm.
Presumably, that means the people test driving the cars are having credit worthiness checked before they leave with a car. Alibaba may be the largest firm in China to start this sort of automotive sales technique, but it's not the first. There are similar sales concepts operating in Singapore, Germany, and Nashville, Tennessee already.
SOURCE: