Alexa's Hotel Version Helps You Avoid The Greasy Remote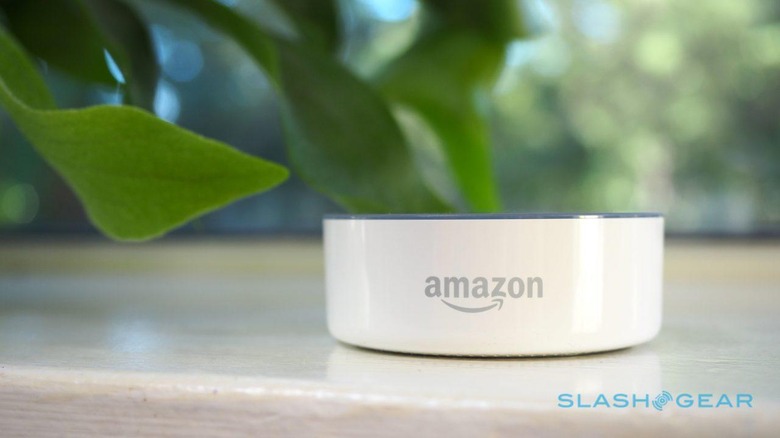 We may receive a commission on purchases made from links.
Alexa is already a mainstay in a lot of homes that use IoT devices, but soon, we'll also see her popping up in hotel rooms and vacation properties. Today, Amazon announced Alexa for Hospitality, opening the door for hoteliers to tap into Alexa to enhance their guests' visits. Alexa for Hospitality will begin rolling out later on this summer, and for the moment, it's only available by invite.
It sounds like Alexa for Hospitality keeps the core Alexa experience intact, but as you'd expect, it's also accomplishes a bit more than sticking an Echo device in a hotel room and telling guests to go crazy. Some of the capabilities Amazon outlines in today's announcement include guests using Alexa to learn about hotel amenities, contact services like housekeeping or the concierge, or order room service.
Of course, in properties that are equipped with compatible IoT devices, guests will also be able to use Alexa to control things like their lights, blinds, TVs, and thermostats through voice commands. Amazon even says that soon, visitors will be able to temporarily link their Amazon accounts to the Echo devices in their rooms, allowing them to access their personal music libraries through services like Spotify or Amazon Music. Then, when those guests check out, Alexa for Hospitality will automatically disconnect their Amazon accounts from those devices.
Property managers will be able to further customize what Alexa can do through skills, which number in the thousands these days. In the end, Amazon's goal here is easy integration with existing services and technologies, which is something that may make Alexa take off in the hospitality space.
Alexa for Hospitality is only available by invite, and there's no word on whether or not Amazon will open the floodgates to everyone at a later time. We'll see Alexa for Hospitality roll out first in select Marriott International properties this summer. If you're a hotel manager and you'd like to request an invite (or you'd simply like to read more), you can do so over at the Alexa for Hospitality page on Amazon.