Alexa comes to iPhone in a trojan horse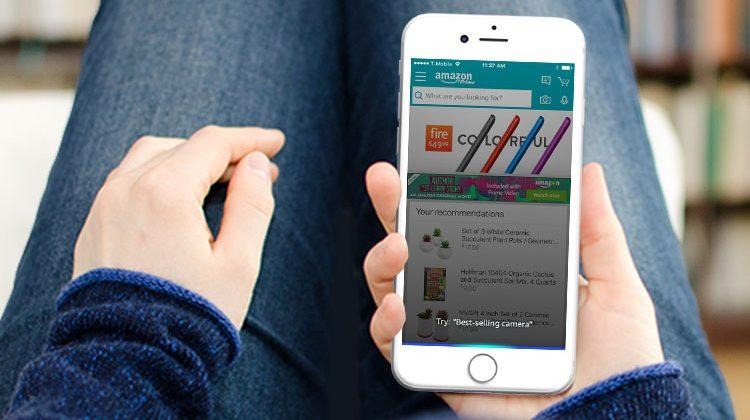 We may receive a commission on purchases made from links.
Thus far, Alexa has been exclusive to Amazon's own lineup of devices, like the Echo or the Fire TV Stick. That all changes today, as Amazon is putting Alexa on iOS. While she may not be as easily accessible as she is on Amazon's first party hardware, this means that you won't need any additional devices to use Amazon's AI assistant.
Starting today, Alexa is rolling out to the Amazon iOS app for all users. Amazon expects this roll out to be complete by some time next week, so if you aren't seeing Alexa options appear right away, they're coming soon. Even better is that it sounds like she's arriving on iOS with full functionality.
To begin using Alexa on iOS, you only need to open the Amazon shopping app and hit the microphone button. From there, you can use Alexa like you normally would, asking her to perform a variety of different tasks. This new functionality for the Amazon app goes beyond standard Alexa voice support, as it also lets you control any compatible smart home devices and take advantage of Alexa skills.
That's not bad, but it would have been neat to see Amazon launch Alexa for iOS without being tethered to the shopping app. As it is, Alexa is kind of sneaking its way onto iOS, and of course this makes sense from a business standpoint, as Amazon would prefer it if you were never far off from spending money on its store. So, it looks like those who want a standalone Alexa experience will still have to shell out for an Echo device.
For now, Alexa support within the Amazon shopping app is only available in the US. Amazon hasn't given any word on whether or not it intends to launch this in other regions, but you have to imagine that it's coming soon. We'll keep an ear to the ground for more information and share it when we have it, so stay tuned.
SOURCE: Amazon