Alcatel Onetouch Pop 7 LTE lands at T-Mobile with 7-inch display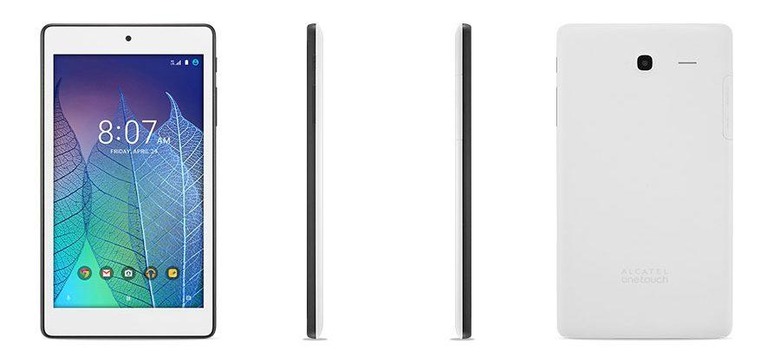 T-Mobile has a new smaller screen tablet that customers can purchase that is called the Alcatel OneTouch Pop 7 LTE. The tablet supports 4G LTE connectivity as the name suggests and has a 7-inch display making it a smaller tablet. The big feature of this tablet isn't in the spec sheet; it's in the pricing of the device with the full retail price set at $129.99.
The tablet can be picked up for $0 upfront and $5.24 per month for 24 months on a qualifying data plan. A $20 SIM starter kit is required upfront. The 7-inch screen supports multi-touch and the operating system is Android 6.0.1 Marshmallow. The chipset is a quad-core 1.1GHz offering.
Alcatel fits the tablet with a 5MP rear facing camera and a 2MP front facing camera. Power for the tablet comes from a 3240 mAh internal battery and the tablet has a microSD card slot that supports up to 32GB of storage on top of the 8GB of integrated storage. The processor is paired with 1GB of RAM and the 7-inch screen has a resolution of 1024 x 600.
The device supports WiFi connectivity in addition to 4G service. GPS capability is integrated into the tablet. With modest specifications, this tablet will certainly win no benchmark wars, but for the bargain price, the Onetouch Pop 7 LTE tablet could make a very good first tablet for a child or for a company on a budget with workers who only need a device to check emails on the go with a screen larger than most smartphones. The tablet is available to purchase now, measures 7.56 x 4.33 x 0.37-inches, and weighs 10.41 ounces.
SOURCE: T-Mobile