Alcatel Flash Plus 2 launches packing metal frame for mid-range shoppers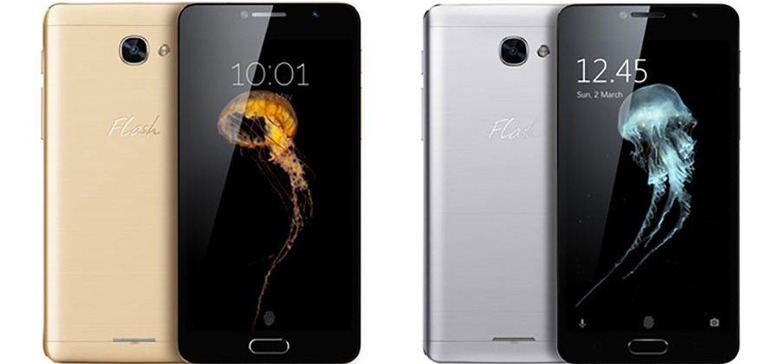 A new smartphone has launched called the Alcatel Flash Plus 2 and the smartphone is aiming at the mid-range shopper wanting high-end design for their money. The smartphone has a metal frame and lots of other features expected in a smartphone today like fingerprint recognition, Hi-Fi sound, and faster battery charging.
This marks the first device to launch now that the Flash brand is stand-alone. "The independence of the Flash brand means we have entered a complete new stage of development. What remains unchanged is that we will consistently follow the mission of Flash at its birth and stay connected with the young Internet consumers who enjoy sharing and pursue quality. We will get to know their specific needs through continuous interaction to create high quality smart hardware that is fun and enjoyable, offering the users a lifestyle of seeking our true selves, " said Albert Wong, General Manager, Flash 3C Limited.
The fingerprint scanner integrated into the phone promises to unlock the device in 0.5 seconds. That scanner also has the ability to launch specific apps that correspond to five different fingerprints from five of the user's fingers. That means scanning the pointer finger can launch an app different from scanning the thumb or pinky. Power for the smartphone comes from a 3000mAh battery that has TI BQ25896 fast charging chip inside.
The smartphone can charge to 50% capacity in 30 minutes and has enough juice for talking for ten hours on a charge. A full charge can be done in two hours. The main camera is a 13MP unit with double color flash and the front camera is a 5MP unit with LED flash. Sound uses an AKM4375 audio decoding chip with an IRD digital sound filter and a NXP980 power amplification chip to make 3.6W of power for the speakers. The screen is a 5.5-inch FHD unit and the main processor is a Helio P10.
SOURCE: Flash3c